Quarterly highlights from Confirmit include successful Confirmit Community Conferences, ACE Award winners, industry recognition and new Market Research findings
London, UK and Oslo, Norway and New York, US: 14 August, 2014: Confirmit, the leading global solutions provider for Customer Experience, Employee Engagement and Market Research, today announced its Q2 2014 highlights.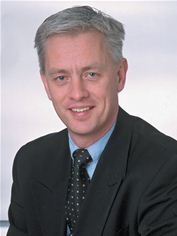 Henning Hansen
This quarter, Confirmit celebrated its customers' achievements through the 2014 Confirmit ACE Awards. Established in 2005, the ACE Awards recognise Confirmit clients who demonstrate excellence in the rigorous application of feedback processes and outstanding performance as measured by those processes. 43 industry leading organisations earned a 2014 ACE Award, and 40 key decision makers from 22 ACE Award winning companies, including ADT Security Services, Canon USA, Inc. and Harvard Business Publishing, were honoured at the Confirmit Community Conferences (CCC'14).
This year's key CCC'14 event in Orlando showcased keynote speakers from ViaSat Inc., Best Buy, Gartner, Infor, Asurion, Fresh Intelligence, as well as industry leaders like Jim Davies from Gartner and Bruce Temkin. Best practices and stories of transformative change realised through Voice of the Customer (VoC), Voice of the Employee (VoE) and Market Research (MR) programmes were shared with this year's attendees.
The Confirmit Community Conference also toured in London, Oslo and will make its way to San Francisco on September 25th.
Other Q2 highlights include:
34 percent growth YTD on the Confirmit Horizons on-demand environments.
Continued, long-term commitment from clients and market expansion across all industries.
10 billion posts collected through Confirmit Genius™ for analysis from social media platforms, forums, blogs and news media, at an average rate of over 10 million posts per day.
An increase of 84 percent in mobile responses compared to Q2 2013.
100 percent platform uptime of the Confirmit Horizons platform for web-based data collection.
Recognition in two key industry reports by leading analyst firm Forrester Research
The release of the Confirmit 2013 Market Research Technology Report led by Tim Macer, managing director of meaning ltd., revealed that 70% of research firms are now undertaking some VoC or Customer Experience Management (CEM) work. However, 'traditional' customer satisfaction studies are by far the most prevalent way of exploring the Voice of the Customer.
A CRM Excellence Award win for the fifth consecutive year for Confirmit Horizons and continued commitment to helping clients improve CRM.
"We have gathered a great deal of momentum so far in 2014 with the launch of Confirmit Horizons Version 18, Confirmit SmartHub™ and the most recent introduction of Confirmit Genius™, our social and text analytics platform," shared Henning Hansen, Confirmit President and CEO. "We are dedicated to giving our clients the best, most actionable insight into their customer, employee and market research programmes, which is why we continue to focus on innovative technology development to help them achieve these goals."
For more information about the upcoming Confirmit Community Conference in San Francisco, please visit http://www.confirmit.com/community/conference.aspx.
- ENDS -
About Confirmit
Confirmit is the world's leading SaaS vendor for multichannel Voice of the Customer, Employee Feedback, and Market Research applications. The company has offices in Oslo (headquarters), Chengdu, Cologne, Grimstad, London, Moscow, New York, San Francisco, Vancouver, and Yaroslavl. Confirmit's software is also distributed through partner resellers in Madrid, Milan, Salvador, Sydney, and Tokyo.
Confirmit powers Global 5000 companies and Market Research agencies worldwide with a wide range of software products for feedback / data collection, panel management, data processing, analysis, and reporting. Customers include Aurora, British Airways, Cross-Tab, Dow Chemical, Farmers Insurance, GfK, GlaxoSmithKline, GMO Research, JTN Research, Keep Factor, Morehead Associates, Nielsen, Research Now, Swapit, Swisscom, Symantec and The Wellcome Trust. Visit www.confirmit.com for more information.
Andrea Burton
Indigo River
andrea@indigo-river.co.uk
T: +44 (0)1985 850320
M: +44 (0)7796 368669
Melanie Oxford
Indigo River
mel@indigo-river.co.uk
M: +44 (0)7515 632065