Company achieves outstanding customer growth, reaches new heights in technology and continues to drive the CX industry
London, UK, Oslo, Norway and New York, NY, 28 March, 2018 – Confirmit closed out 2017 with an exceptional year of achievements, most notably securing a record number of new customers and continuing relationships with long-standing accounts. Companies such as BuzzBack, ICM Direct, LexisNexis, Mathematica, RS Components and Virgin Money are among the organisations entering 2018 with Confirmit. Confirmit also rolled out innovative new products and technology to better serve their customers' needs, appointed new leaders and achieved several awards along the way.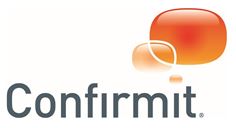 Confirmit logo
Ken Østreng, President and CEO said: "2017 was a strong new business year for Confirmit, and most importantly has put us in an excellent position for an exceptional 2018. I'm particularly pleased that we achieved double-digit growth in the dynamic Asia-Pacific market. It's also gratifying to note that scores of clients signed multi-year contracts to secure Confirmit as a long-term partner. We rounded out the year with the company's largest sales quarter in our history for Q4 which is a real testament to our continued innovation."
Technology Milestones
In 2017, the company launched Confirmit Survey Designer, an intuitive survey creation tool that removes the complexity of advanced survey generation and enables questionnaires to be created in half the time of competing solutions. Confirmit also released Version 23 of award-winning Confirmit Horizons. With Version 23 of Confirmit Horizons, the company offered new machine-learning powered text analytics in Confirmit Genius, and powerful new features in Confirmit SmartHub. Some impressive figures regarding Confirmit Horizons include:
Over 1,500,000,000 surveys have been completed on the platform since 2010
25,000,000 text fields were processed through Confirmit Genius in 2017
More than 10,000,000 CAPI (face to face) interviews were completed on the Horizons platform during the year
Confirmit Go, an app for business users who need easy, on-the-go access to case management using Confirmit Action Management, was released in tandem with Version 23 of Confirmit Horizons. Alongside these new innovations Confirmit's software has been successfully audited for SOC2 compliance, and it is prepared for the upcoming General Data Protection Directive (GDPR).
"We have worked closely with Confirmit on our CX program for several years and the results have been significant both in terms of Net Promoter Score® and overall impact on the business," explains Linette Myland, Manager, Customer Excellence at Siemens Corporation. "We've been able to take advantage of many of Confirmit's constantly-evolving capabilities, including text analytics, and our partnership with the team at Confirmit is critical to the work we do to ensure Siemens offers an excellent and consistent customer experience in every phase of the customer journey."
Recognition and Industry Presence
Confirmit continued to celebrate excellence in its key industries in 2017 with the 12th annual Confirmit ACE Awards which recognise businesses committed to enhancing the customer experience. Winners of the 2017 ACE Awards included, AIG, Bupa, Erie Insurance, Grant Thornton, Moore Medical, Philadelphia Insurance Companies, Siemens Building Technologies and Ulta.
During 2017, Confirmit was cited as a leader in The Forrester Wave™: Customer Feedback Management Platforms, Q2 2017.
Validating its position as an industry leader in CRM and Customer Experience, Confirmit also earned several notable awards in 2017 including:
"2017 CRM Excellence Award" by TMC's CUSTOMER Magazine for Confirmit Horizons for the eighth consecutive year
"2017 CX Impact Outstanding Provider Award"
"2017 Product of the Year" from CUSTOMER Magazine
"Service Leader: Enterprise Feedback Management" by CRM Magazine Service Leaders
"50 Most Innovative Companies in Market Research Q1-Q2 2017" by Greenbook GRIT Report
Finalist in the Voice of the Customer (VoC) Innovation category of the UK National Innovation Awards 2017
CUSTOMER 2017 Contact Center Technology Award
TMCNet 2017 Tech Culture Award
Confirmit also achieved AAA rating from Dun and Bradstreet for the ninth consecutive year
-Ends-
About Confirmit
Confirmit is the world's leading SaaS vendor for multi-channel Customer Experience, Employee Engagement, and Market Research solutions. The company has offices in Oslo (headquarters), Grimstad, London, Moscow, New York, San Francisco, Sydney, Vancouver, and Yaroslavl. Confirmit's software is also distributed through partner resellers in Madrid, Milan, Salvador, and Tokyo.
Confirmit powers Global 5000 companies and Market Research agencies worldwide with a wide range of software products for feedback / data collection, panel management, data processing, analysis, and reporting. Customers include Aurora, British Airways, British Standards Institution, Copart, Cross-Tab, Dow Chemical, GfK, GlaxoSmithKline, GMO Research, KeepFactor, Morehead Associates, Nielsen, Research Now, RS Components, QRS, SSI, Sony Mobile Communications, and Swisscom. Visit www.confirmit.com for more information.
Confirmit Media Contact
Melanie Oxford
Indigo River
M: +44 7515 632065
E: mel@indigo-river.co.uk