New global role will position company for continued growth
London, UK, New York, NY and Oslo, Norway: 28 August 2018: Confirmit, the world's leading vendor for multi-channel Customer Experience, Employee Engagement, and Market Research solutions has promoted Heidi Brumbach to the role of Executive Vice President, Global Human Resources.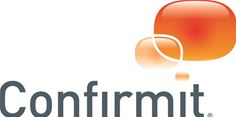 Confirmit logo
Brumbach has been part of the Confirmit team for 13 years. During this time, she has been instrumental in creating talent management strategies that facilitated the growth of the Americas team fivefold. In the newly created role, Brumbach will take responsibility for Confirmit's HR activities around the world and will focus on developing and executing HR strategy in support of the company's ambitious strategic plans.
Brumbach explains: "At Confirmit, our people are everything. I'm thrilled to take this opportunity to ensure that they have everything they need in order to bring their best selves to work every day. The success we've had as a business is entirely attributable to our team members around the world. I'm excited to build on our existing talent management strategies to bring together the best and brightest people as our company continues to thrive."
One of Brumbach's key goals is to have Confirmit recognised as a great place to work. She is determined to execute world-class HR programmes that will achieve that aim.
"As an employer, Confirmit has always been dedicated to diversity and inclusivity," adds Brumbach. "I'm really looking forward to continuing that work, particularly driven by our own agile Voice of the Employee programme. This is key to understanding and acting on the needs of our teams at both a local and global level and ensuring we take care of our most important asset, our people."
Ken Østreng, Confirmit President and CEO, said: "I'm delighted that Heidi has accepted this new position on the Executive team. Her work in building outstanding HR practices across our North American offices has been vital to our success in the region. With her support for our offices across EMEA and APAC, Confirmit is in a great position to support our dedicated and talented teams around the world."
-Ends-
About Confirmit
Confirmit is the world's leading SaaS vendor for multi-channel Customer Experience, Employee Engagement, and Market Research solutions. The company has offices in Oslo (headquarters), Grimstad, London, Moscow, New York, San Francisco, Sydney, Vancouver, and Yaroslavl. Confirmit's software is also distributed through partner resellers in Madrid, Milan, Salvador, and Tokyo.
Confirmit powers Global 5000 companies and Market Research agencies worldwide with a wide range of software products for feedback / data collection, panel management, data processing, analysis, and reporting. Customers include Aurora, British Standards Institution, Cross-Tab, Dow Chemical, GfK, GlaxoSmithKline, GMO Research, KeepFactor, Nielsen, Research Now, RS Components, QRS, SSI, and Swisscom. Visit www.confirmit.com for more information.
Media Contact
Melanie Oxford
Indigo River
M: 07515 632065
E: mel@indigo-river.co.uk