Confirmit Horizons platform delivers capabilities and stability needed for large-scale, engaging millennial research
London, UK and Oslo, Norway and New York, NY: 23 November 2017: Specialist youth Market Research agency Ungdomsbarometern has selected the Confirmit Horizons platform to support all its data collection activities across the Nordic region.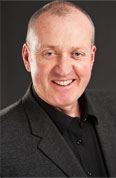 Tim Hannington
The Swedish-based agency conducts large-scale research programmes for consumer brands, non-government organisations, associations and media houses. It is unique in its approach to capturing feedback from the youth market and uses targeted surveys to engage 15-30 year olds through the channels most appropriate to the way in which they communicate with the world.
Ulrik Simonsson, CEO of Ungdomsbarometern, explains: "The youth market is the most difficult demographic for Market Researchers to reach, and one which agencies struggle to engage with. It is easy to make sweeping generalisations about 'millennials' but they are a smart and complex group, and we know that using standardised research practices simply doesn't work here."
Ungdomsbarometern uses a combination of mobile and digital channels to deliver surveys, targeting up to 20,000 respondents. For its larger programmes, surveys may include thousands of variables, which means the survey platform it selected had to be capable of supporting highly complex survey design.
Simonsson continues: "Using well-designed, cleverly-routed surveys and a multi-channel approach to delivery gives us far greater access to the youth market, and drives much deeper engagement. The sophistication of the Confirmit Horizons platform allows us to design surveys built on complex scripting and routing, whilst enabling us to deliver a simple and user-friendly experience to respondents."
As well as ensuring targeted survey design, Ungdomsbarometern needed a technology platform that could handle the large sets of data it collects, without any impact on performance or reliability. The agency selected Confirmit Horizons due to the stability it offered compared to other solutions on the market.
Simonsson concludes: "We collect vast amounts of data about everything from media consumption, education and politics to 'megatrends' and subcultures. It's critical that we can use this to deliver better, deeper insights to our clients that not only draw conclusions but that also inspire action. Confirmit Horizons is the perfect platform to help us do this, supporting all our data collection activities regardless of volume."
Tim Hannington, EVP at Confirmit, said: "We're delighted to have Ungdomsbarometern on board, and to be able to support their work in this highly active yet hard-to-reach market. By providing the technology that the agency needs to capture rich insight from the youth audience, we hope that they can deliver much more accurate, targeted insight about the trends and opinions that are shaping the future."
- ENDS -
About Ungdomsbarometern:
Ungdomsbarometern (The Youth Barometer) is Sweden's leading youth focused research agency, specialising in areas affected by the minds and actions of 15 to 30 year-olds. The agency has been studying values, attitudes and behaviours of the Swedish youth since 1991, giving them a knowledge base few can match. By using advanced technology and analysis tools, Ungdomsbarometern provides its clients with valuable insights into an otherwise hard-to-reach market.
About Confirmit
Confirmit is the world's leading SaaS vendor for multi-channel Customer Experience, Employee Engagement, and Market Research solutions. The company has offices in Oslo (headquarters), Grimstad, London, Moscow, New York, San Francisco, Sydney, Vancouver, and Yaroslavl. Confirmit's software is also distributed through partner resellers in Madrid, Milan, Salvador, and Tokyo.
Confirmit powers Global 5000 companies and Market Research agencies worldwide with a wide range of software products for feedback / data collection, panel management, data processing, analysis, and reporting. Customers include Aurora, British Airways, British Standards Institution, Copart, Cross-Tab, Dow Chemical, GfK, GlaxoSmithKline, GMO Research, KeepFactor, Morehead Associates, Nielsen, Research Now, RS Components, QRS, SSI, Sony Mobile Communications, and Swisscom. Visit www.confirmit.com for more information.
Media Contact
Melanie Oxford
Indigo River
T: 07515 632065
E: mel@indigo-river.co.uk