Senior Vice President of Customer Experience Innovation at Confirmit makes the list of top ranking CX industry executives
London, UK, Oslo, Norway and New York, NY: 4 October 2018 — Claire Sporton, Senior Vice President of Customer Experience Innovation at Confirmit, has been named a winner of the 2018 CX Impact Awards by the Customer Experience Professionals Association (CXPA).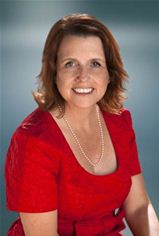 Claire Sporton
The CX Impact Awards are a part of Customer Experience (CX) Day, a global day celebrating the organisations and people who are delivering great experiences to customers. The programme recognises individuals that are exemplifying excellent customer experience and making an impact on the organisation and its customers. From front-line employees to senior leaders, these awards showcase professionals from all backgrounds and industries who have successfully led or supported customer experience, voice of the customer or other initiatives in pursuit of specific customer experience goals within his or her organisation on behalf of clients.
"While no one is ever going to say that CX is not important, it is often sidelined by executives as they prioritise their business outcome KPIs – revenue and profitability," said Sporton. "The primary focus of my work is to ensure that CX is recognised as an invaluable component in the measurement and delivery of business success – and I'm honoured and thrilled this work is being rewarded today."
The award commends Claire for her passion in ensuring CX practitioners are acknowledged as fundamental elements to business success. She has made it her mission to get CX on the radar of every business leader and to ensure that CX practitioners have the tools they need to guarantee their programmes deliver measurable value. Claire's continued challenge is to turn CX measurement from a backward-looking metric into a catalyst for organisational wide action and cultural change.
"Claire brings a wide range of experience and knowledge to her CX practice but, more importantly, Claire has a real passion for how CX can be used as a catalyst for empowering practitioners and delivering tangible business success," said Michael Wooh, Chief Marketing Officer, Confirmit. "This vision underpins everything she does in her role at Confirmit and it has been the driving force behind our CX strategy. She is extremely deserving of this award given the strides she has made for our customers and making a name for herself in the CX industry."
A panel of judges – all regarded as thought leaders in the CX field – reviewed the award finalists and selected winners in two categories: Practitioners (who are bringing CX competencies and skills to organisations and brands), and Providers (those employed by companies who consult and/or provide technology, products and services in the CX space).
In addition to the CX Awards announcement, CX Day involves thousands of customer experience professionals taking part in dozens of in-person networking events in multiple countries as well as a range of online activities. Details about all activities are available on the CX Day website.
About Confirmit
Confirmit is the world's leading SaaS vendor for multi-channel Customer Experience, Employee Engagement, and Market Research solutions. The company has offices in Oslo (headquarters), Grimstad, London, Moscow, New York, San Francisco, Sydney, Vancouver, and Yaroslavl. Confirmit's software is also distributed through partner resellers in Madrid, Milan, Salvador, and Tokyo.
Confirmit powers Global 5000 companies and Market Research agencies worldwide with a wide range of software products for feedback / data collection, panel management, data processing, analysis, and reporting. Customers include Aurora, British Standards Institution, Cross-Tab, Dow Chemical, GfK, GlaxoSmithKline, GMO Research, KeepFactor, Nielsen, Research Now, RS Components, QRS, SSI, and Swisscom. Visit www.confirmit.com for more information.
About the CXPA
The Customer Experience Professionals Association is the premier global non-profit organisation dedicated to the advancement and cultivation of the Customer Experience profession. The CXPA increases the impact and visibility of Customer Experience professionals, facilitates effective member-to-member sharing and establishes respected standards. Founded in April 2011, the CXPA has more than 80 Corporate Members and 4,000 customer experience professionals in its community. For more information, visit http://www.cxpa.org.
Media Contact
Melanie Oxford
Indigo River
M: 07515 632065
E: mel@indigo-river.co.uk