Crocus Consulting (www.crocus-consulting.com), a Gold level member of Oracle PartnerNetwork has appointed Roger Issott B.Eng., MBA as National Account Manager. He joins from CGI where for over seven years as Business Development Director he managed client relationships with key financial services brands including: Schroders, HSBC and Santander. Prior to this, he held a number of senior account management positions with Logica, CMG, Compaq and Fujitsu. In his new role, Issott is tasked with managing and developing customer relationships with Crocus Consulting's existing client accounts.
Commenting on Issott's appointment Crocus Commercial Director Paul Grant said, "Roger brings with him over 20 years' experience of working with senior executives on business solutions in the financial services and UK Government sectors. This track record of significant achievement makes him an ideal person to manage and develop our customer relationships. I am confident that Roger will make a significant contribution to our on-going success and I look forward to working closely with him."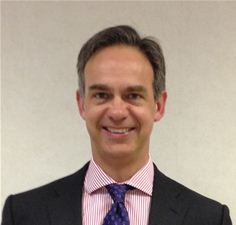 Crocus Consulting Appoints Roger Issott
For his part, Roget Issott welcomed Grant's comments adding, "Crocus is renowned for delivering highly effective solutions on time and on budget for the biggest corporate names, especially in the financial services sector. They have also received widespread acclaim for their excellent approach to customer support and service. This reputation has established them as a highly trustworthy technology partner and that is something I intend to build upon. I am delighted to have been appointed and I look forwards to playing a key role in this on-going success story."
Ends
Note to Editors:
About Crocus Consulting (www.crocus-consulting.com)
Crocus Consulting was formed in November 2000 by four of the most experienced ERP consultants in the UK. Crocus is a certified Oracle partner.
Crocus has three strands to its business:
Application support centres based in Milton Keynes and Leicester

A consulting division delivering I.T. projects to large businesses

A software sales division concentrating on delivering effective solutions to small and medium enterprises
The company's proven experience, combining technology, business and management expertise, enables clients to minimize disruption and gain maximum competitive advantage from implementation.
Paul Grant
Commercial Director
Crocus Consulting
07785 590783
paul.grant@crocus-consulting.com
www.crocus-consulting.com
or
Leigh Richards
The Right Image
07758 372527
leigh.richards@therightimage.co.uk
www.therightimage.co.uk