Crocus Consulting (www.crocus-consulting.com), a Gold level member of the Oracle PartnerNetwork (OPN), is offering Financial, HCM and Payroll upgrades for Oracle PeopleSoft 9.2 through its acclaimed Upgrade Laboratory facility.
Users, who send copies of their PeopleSoft Financials, Payroll or HCM systems to the Upgrade Laboratory, can have their system upgraded to PeopleSoft 9.2, the latest release of the software. The files are then returned to the user for their own internal testing and deployment. Crocus Consulting can also host the new version for users seeking to reduce the cost of ownership. The new scheme is seen as representing a risk-free and low cost route for those users who are keen to ensure that their PeopleSoft systems are kept up to date. For users with international operations Crocus is also able to add in the latest language packs.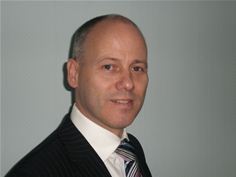 Vincent Blockley
Crocus believes that by upgrading, users not only benefit from the latest features and security standards of Version 9.2 but that they also have the potential of integrating with Oracle's new OBIEE analytics product set. This will ensure that not only are users operating with the latest technology in place but that they are also able to use OBIEE to boost decision making and business process optimisation. It is also an ideal platform should the users wish to consider Oracle's latest Fusion products.
Commenting on the announcement, Vince Blockley Head of Customer Support at Crocus Consulting noted, "Crocus has considerable expertise and experience of upgrading Oracle PeopleSoft systems, whether these are Financials, HCM or Payroll. The objective is to make upgrades as risk free, low maintenance, and as cost effective as possible for PeopleSoft users. In doing so, we remove much of the aggravation surrounding the upgrade process. By utilising our proven Upgrade Laboratory at our Midlands based offices, we are able to make the changes without interrupting the users' business operations. There are several options available, depending on whether Crocus hosts the upgrade or not. So given the levels of flexibility we offer, we expect there to be significant demand for the service."
Ends
Notes to Editors:
About Crocus Consulting (www.crocus-consulting.com)
Crocus Consulting was formed in November 2000 by four of the most experienced ERP consultants in the UK. Crocus Consulting is a Gold level member of Oracle PartnerNetwork (OPN).
Crocus has three strands to its business:
An extensive application support centre based in Leicester

A consulting division delivering I.T. projects to large businesses

A software sales division concentrating on delivering effective solutions to enterprises
The company's proven experience, combining technology, business and management expertise, enables clients to minimise disruption and gain maximum competitive advantage from implementation.
Paul Grant
Commercial Director
Crocus Consulting
07785 590783
paul@crocus-consulting.com
www.crocus-consulting.com
or
Leigh Richards
The Right Image
07758 372527
leigh.richards@therightimage.co.uk
www.therightimage.co.uk