AI-powered identity verification provides swift and robust compliance processing for currency transfers
[22 JULY, 2019], San Francisco, USA: Onfido, the award-winning global identity verification platform, today announced a partnership with Currencies Direct, the leading international payments provider, to power its identity verification for onboarding new customers. Onfido's AI-based identity verification technology will allow Currencies Direct to offer its intentional currency exchange service to more users as it continues to scale.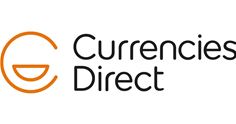 Currencies Direct logo
Currencies Direct allows both business and personal customers to make international payments to 120 countries in over 40 currencies. Transfers can be made with the online app or over the phone. They provide a full suite of digital transfer services, with a focus on ease-of-use and security. Its service also includes a dedicated account management team, allowing customers to speak directly to a currency expert.
With over 250,000 Currencies Direct customers making international payments since 1996, the need for fast, accurate and secure transfers is paramount. Onfido's identity verification enables customers to rapidly onboard, whilst ensuring Know Your Customer (KYC) and Anti-Money Laundering (AML) requirements are met.
"Ensuring our customers and business are protected against fraud and that their transactions are secure is critical to the success of our company," said Hardik Shah, Group Head of Product at Currencies Direct. "We selected Onfido because of its innovative hybrid-AI approach that helps fulfil our vision of seamless and easy onboarding experience, whilst ensuring our high compliance standards are not compromised."
"We're looking forward to working with Currencies Direct to help them grow their business," said Husayn Kassai, CEO and Cofounder at Onfido. "Balancing compliance requirements with an elegant and simple customer experience is critical in our online world. We're pleased to be able to help Currencies Direct achieve this goal and look forward to helping them scale their business."
About Onfido
Onfido is building the new identity standard for the internet. Our AI-based technology assesses whether a user's government-issued ID is genuine or fraudulent, and then compares it against their facial biometrics. That's how we give companies like Revolut, Zipcar and Bitstamp the assurance they need to onboard customers remotely and securely. Our mission is to create a more open world, where identity is the key to access.
www.onfido.com
www.facebook.com/onfido
www.twitter.com/onfido
For further press information or enquiries, please contact press@onfido.com
About Currencies Direct
Currencies Direct has been helping individuals and businesses save time and money on their currency transfers since 1996. Over the years they've worked with more than 250,000 customers and have won awards including MoneyAge Money Transfer Provider of the Year. The company has offices in four continents and offers a unique level of personal support whether customers arrange their transfers online, over the phone or through the Currencies Direct app. For more information visit currenciesdirect.com.