Delivering Enduring Value over Multiple Generations; Providing Continuous Availability to Applications and Data Over a Ten Year Span.
READING, UK., July 28, 2017 - DataCore today announced long-term usage of DataCore SANsymphony™ software-defined storage solution at ExCeL (Exhibition Centre London) - one of the world's most eminent exhibitions and international convention centres. Over 3 million people a year visit ExCeL. It relies on a secure, always-on IT infrastructure to power critical business apps for the smooth running and processing of large events - from visitor registrations to systems that manage the entire venue. ExCeL does this from two physically separated data centres for business continuity and disaster recovery. Paul Tuckey, IT Manager, ExCeL London, notes: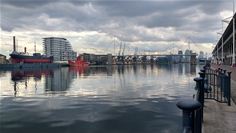 ExCeL London
"The ExCeL hosts events continually throughout the year, so downtime has never been an option. For the past ten years we have successfully relied on DataCore's SANsymphony solution running in a replicated dual node configuration to present all data to our VMware enterprise cluster. Protecting our apps remains the most important function for IT."
Assisting ExCeL's IT needs is support partner, Virtual IT. Simon Hartog, Head of Technology at Virtual IT recalls the journey that led to the install of DataCore's SANsymphony that started back in 2007 with a full consolidation and virtualisation programme of the entire estate using VMware's vSphere with DataCore as the back end storage platform. As the underlying highly available shared storage infrastructure, DataCore would, for over a decade, reliably supply the venue's needs when it came to workload migration, load balancing, fail-over and, in such a prominent public venue, Disaster Recovery.
Today the mirrored active-active architecture remains identical across the two data centres in a dual node configuration with synchronous replication. Running HPE hardware, the SANsymphony software platform offers Nexsan storage arrays as 'virtual disks' akin to virtual machines (VMs), speeding up I/O response and throughput using the inbuilt caching and empowering the VMware infrastructure. As a long-term customer under support, ExCeL has benefitted from ongoing, no-cost upgrades with each generation of the software-defined storage platform, including performance improvements offered through Parallel I/O processing technology. Simon Hartog, Virtual IT summarises the ten year install:-
"DataCore has addressed our primary requirement of uninterrupted high availability and business continuity for apps for over a decade and we have tested it on occasion throughout that period. This includes a few unplanned power outages as a result of nearby building works. In the outages, DataCore has never let us down - when one half of the mirror was powered down, the other half simply took over. DataCore seamlessly kicks in without manual intervention and rebuilds without affecting applications. The mirror automatically re-synchronises and paths are restored in the background."
In ExCeL's dynamically growing environment, the ability to both seamlessly scale and provision as and when required has been important. Before virtualising the storage layer, ExCeL was limited by ageing hardware that could scale no further and was restricted from adding applications and growing data. Using DataCore's software-defined storage, the centre simply scales on demand. Provisioning new VMs to accommodate data growth is a straightforward process with logical wizard driven steps. With scalability defined back in 2012, ExCeL was comfortably able to cope with an additional 1.2 million visitors across a 6 week period as it became home to one of the London locations for the Olympics.
Simon concludes: "Our use case is pretty simple and remains so - ongoing stable usage of DataCore that has allowed us to cost effectively develop VM enterprise clusters using a shared backend with the surety that if a hazard hits, ExCeL can weather any storm."
Visit https://www.datacore.com/testimonials/excel-london for the full ExCeL case study.
About DataCore
DataCore is a leading provider of software-defined storage and hyperconverged infrastructure solutions powered by Adaptive Parallel I/O technology, delivering higher performance, greater application workload productivity and cost savings. DataCore leverages the multi-core advances and cost efficiency of off-the-shelf x86 server platforms to overcome the IT industry's biggest problem, the I/O bottleneck. With DataCore, customers enjoy faster application response times and lower costs by making full use of their available computing resources to multiply productivity. The SANsymphony™ software-defined storage product pools diverse storage despite differences and incompatibilities among manufacturers, models, and generations of equipment. The software can span multiple locations and devices to bring them under the control of a common set of enterprise-wide data services for management automation and infrastructure simplification. DataCore Hyper-converged Virtual SAN software provides similar services using the internal or direct-attached storage spread across physical or virtual servers in a cluster.
The company has been privately held since its founding in 1998, and today has more than 10,000 customer sites across the globe. DataCore solutions are also available within turnkey appliances from hardware manufacturers including Lenovo. Visit http://www.datacore.com or call (877) 780-5111 for more information.
DataCore, the DataCore logo and SANsymphony are trademarks or registered trademarks of DataCore Software Corporation. Other DataCore product or service names or logos referenced herein are trademarks of DataCore Software Corporation. All other products, services and company names mentioned herein may be trademarks of their respective owners.
Additional Sources:
http://www.virtualit.biz
http://excel.london
CONTACT
For media & PR inquiries:
KPR Global on behalf of DataCore Software
Sharon Munday
00 44 7787 566382
smunday@kprglobal.com