Appointment Further Expands Companies' Commitment to Expansion of Parallel Processing Solutions
READING, UK., May 16, 2017 – DataCore Software, a leading provider of Hyper-converged Virtual SAN, Software-Defined Storage and Parallel I/O Processing Software, today announced the appointment of Rosario Perri as Director of Strategic Partners and Alliances across EMEA. Effective immediately, Rosario will be instrumental in planning, engagement and enablement of strategic partnerships that will allow DataCore to effectively position and sell their record breaking Parallel I/O technology into EMEA's key influencing channels.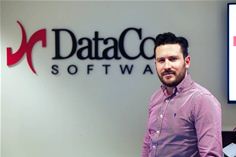 Rosario Perri, DataCore Software
With more than 16 years of experience in the technology industry, Rosario most recently served with software lifecycle automation and Microsoft Gold provider 1E, with responsibility for channel and alliance relationships, replicating and delivering EMEA alliance strategies across the globe. Prior to that he worked in senior business development management positions opening new EMEA markets and opportunities at Nlyte Software; Touchpaper Software and LANDESK Software (now Ivanti).
"Rosario joins us at a pivotal time in DataCore's over twenty year history of innovation," commented Amanda Bedborough, SVP EMEA Operations, DataCore Software. "Our Parallel I/O software is unleashing the productivity gains of parallel processing to drive record breaking response times for enterprise databases, analytics, real-time and transactional processing applications. Rosario joins DataCore just ahead of the official launch of an important new product, and comes equipped with the right experience, relationships and strong management skills to drive and position it into enterprises who struggle optimising application performance."
"This is both an extra-ordinary and exciting opportunity to capitalise on the breakthrough parallel processing technology and exploit new business opportunities through carefully executed strategic partnerships and influencers," noted Rosario. "I have opted to join DataCore as I firmly believe that DataCore is set very quickly to revolutionise SQL and Oracle environments by enabling optimal I/O throughput and boosting resultant transactions. To do this, we need to expand and enhance the existing DataCore channel by recruiting and enabling additional enterprise partners and System Integrators."
Click to view DataCore's record breaking Parallel I/O technology results for yourself.
To set up a press interview with Rosario, please contact your DataCore local PR representative, Sharon Munday.
About DataCore
DataCore, the Data Infrastructure Software company, is the leading provider of Software-Defined Storage and Adaptive Parallel I/O Software – harnessing today's powerful and cost-efficient server platforms with Parallel I/O to overcome the IT industry's biggest problem, the I/O bottleneck, in order to deliver unsurpassed performance, hyper-consolidation efficiencies and cost savings. The company's comprehensive and flexible storage virtualization and Hyper-converged Virtual SAN solutions free users from the pain of labor-intensive storage management and provide true independence from solutions that cannot offer a hardware agnostic architecture. DataCore's Software-Defined and Parallel I/O powered platforms revolutionize data infrastructure and serve as the cornerstone of the next-generation, software-defined data center – delivering greater value, industry-best performance, availability and simplicity. Visit http://www.datacore.com or call (877) 780-5111 for more information.
###
DataCore, the DataCore logo and SANsymphony are trademarks or registered trademarks of DataCore Software Corporation. Other DataCore product or service names or logos referenced herein are trademarks of DataCore Software Corporation. All other products, services and company names mentioned herein may be trademarks of their respective owners.
CONTACT
For media & PR inquiries:
KPR Global UK
Sharon Munday
00 44 23 9311 4100
smunday@kprglobal.com