London, 26th Feb 2013; Aiming to deliver low-cost IT solutions to the SME community, Doherty Associates has launched 'CloudToo' (www.cloudtoo.co.uk) a low-cost alternative to the pain of funding the purchase and support of new IT. Aimed at companies with between 5 and 25 users, the CloudToo package combines the latest hardware, cloud software, security and unlimited support for a fixed monthly service fee starting at £599 plus VAT. As typically, the equivalent outright purchase cost of even a 5 user package could exceed £20k over the course of the first year, CloudToo offers a cash-flow friendly approach to funding IT in difficult times.
Once an SME completes a free CloudToo feasibility audit, Doherty Associates deploys an all new HP server on their premises. This enables them to run their existing application software such as accounts and payroll without the data having to leave their offices or the need to fund the purchase of the server itself. Through the Cloud, CloudToo clients can then use the latest versions of Microsoft Office Professional Plus with Outlook, Word, Excel, PowerPoint, Publisher and OneNote. Also included are Access, InfoPath, Lync, and SkyDrive Pro. By guaranteeing to deliver only the latest versions of these systems via the Cloud, Doherty ensures that CloudToo's SME clients are often using the same technology as the very largest organisations.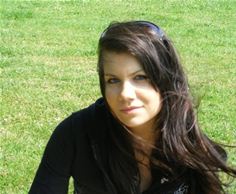 Faye Eldridge of Doherty Associates
The CloudToo package also incorporates an integrated Wireless Controller protected by a state the art firewall, together with the latest anti-virus, anti-spyware and anti-malware software. There is also full Application Control to prevent misuse of applications such as Facebook, Twitter and Skype. There is also comprehensive web filtering to avoid disruption from malicious emails, for those who wish to use it.
CloudToo pricing has been designed to be elastic for those clients that are growing. Thus, should clients require additional users, over and above their initial CloudToo commitment, they can be added at £59 plus VAT per user for anywhere between the £599 entry point for 5 users and the upper 25 user limit. Beyond this, Doherty can recommend a range of other custom packages to suit even the fastest growing organisations.
CloudToo's Product Marketing Manager Faye Eldridge believes that the package will be a breath of fresh air for those SMEs that have survived the recent adverse economic conditions. In her view: "The recession has left many smaller organisations in a position where they need to upgrade their IT equipment to improve reliability and productivity but the ability to finance the significant costs of a full technology refresh is just not there. By going down the hybrid cloud route, we are taking the pain away and delivering what is in effect a big company IT package at small company price all backed by unlimited support."
Terry Doherty, Chief Executive Officer, of Doherty Associates believes that 'CloudToo is a game changer for small businesses. For the first time an expert has combined the best the Cloud can offer with award-winning IT support. All this at a price that is predictable, flexible and quite frankly, unbeatable.'
About Doherty Associates www.doherty.co.uk
For over 20 years, London based Doherty Associates has supplied IT system and support solutions to UK companies that appreciate uncompromising levels of customer care and service delivery.
The company has grown rapidly in line with its strong reputation built upon numerous customer referrals. Doherty's solutions save time, money and stress: winning awards and the loyalty of companies operating from London to the furthest corners of the world.
For further information please contact:
Faye Eldridge
New Business Development Manager
+44 (0)20 8987 1161
faye.eldridge@doherty.co.uk
www.doherty.co.uk
or
Leigh Richards
The Right Image
0844 561 7586 / 07758372527
leigh.richards@therightimage.co.uk
www.therightimage.co.uk