Industry veteran brings extensive experience to help clients with complex investigations and disputes
LONDON, UK - September 11, 2017 - Advanced Discovery, a leading global eDiscovery and risk management company, today announces the addition of Donald Macdonald, eDiscovery consultant, to its UK consultancy practice. Donald has extensive experience with helping clients resolve challenges relating to the use of technology and professional services for complex investigations and disputes.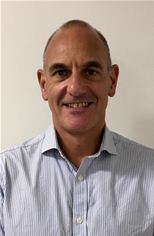 Donald Macdonald, eDiscovery consultant, Advanced Discovery
Prior to joining Advanced Discovery (formerly known as Millnet in the UK), Donald was employed by a global eDiscovery and risk management service provider where he worked on a number of high-profile cases for the government, as well as regulatory, arbitration and litigation matters for corporations and law firms. He also has worked for over 10 years in litigation support with a Magic Circle law firm.
In his new role at Advanced Discovery, Donald will deploy his extensive experience in the eDiscovery industry to help clients resolve challenges for complex investigations, regulatory matters and disputes. His focus will be crafting defensible solutions that make best use of the available technology in a cost proportionate manner. He also brings substantial experience in providing training to help clients develop in-house knowledge of eDiscovery for both corporations and law firms.
"We are delighted that Donald has joined our team," says Julia Chain, UK managing director and executive VP, International of Advanced Discovery. "Donald brings over 20 years of practical legal industry experience and knowledge to our clients. His expertise will be key as we continue to expand and introduce new eDiscovery and risk management solutions for our clients."
Donald's education includes a Bachelor of Arts from the University of London King's College; he studied law at the University of Westminster and Inns of Court School of Law. In addition, he is qualified as a Barrister (non-practising) in England and Wales, is a Relativity Certified Sales Professional and is a fluent Spanish speaker.
# # #
About Advanced Discovery
Advanced Discovery is an award-winning and leading global eDiscovery and risk management company, partnering with law firms and corporations since 2002. Advanced Discovery and its global family of companies, Altep, Millnet Document Services and Legal Placements Inc., offer a complete suite of solutions to clients around the globe, including eDiscovery, information governance, Riskcovery® and compliance risk assessment, cybersecurity, legal operations consulting, data forensics and investigations, paper discovery and digital printing, as well as legal recruiting and placement. The company employs leading professionals in the industry, applies defensible workflows and provides patented and industry-proven technology across all phases of the eDiscovery and risk management life cycle. This devotion to excellence has earned Advanced Discovery inclusion on the Inc. 5000 list of fastest-growing companies and recognition as the highest-level Best in Service Relativity solutions partner for five consecutive years.
For more information, please visit www.advanceddiscovery.co.uk. Follow us on Twitter and LinkedIn.
Media Contact:
Vidushi Patel
+44 (0)7958 474 632
vidushi@taguspr.co.uk