Dune HD TV-204 Selected as Finalist for Best TV Consumer Device at TV Connect Industry Awards
LONDON, UK, 19 MARCH 2014 - Dune HD, the award-winning manufacturer of full HD media players and connected set-top boxes, introduces its full line of IPTV / VOD / OTT devices, including the new HEVC-capable Dune HD TV-204 at TV Connect 2014 this week. Dune HD is the leading IP set-top vendor to demonstrate HEVC compatibility publicly with the TV-204, the first cost-effective full-featured set-top box to support HEVC. Operators can see the TV-204 playing a variety of HEVC-encoded content at TV Connect Stand 109.
HEVC-encoded content can be 50% smaller than comparable H.264 / AVC, allowing tremendous bandwidth savings for operators and streaming service providers. The TV-204 supports Full HD resolution, all streaming formats, including DRM / CAS from Verimatrix and other leading technologies, and web interfaces Webkit and HTML5 included. Dune HD offers flexible middleware options with highly competitive prices, and plans to sample the TV-204 model in Q2 with mass production in Q3 2014. Additionally, new Dune HD products will support UHD 4k beginning in Q3 2014.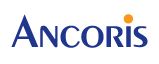 Dune HD TV-204
TV Connect recognizes the innovation found in the TV-204 by honoring the model as one of the top TV devices in the industry and finalist for "Best TV Consumer Device." The TV Connect Industry Awards honors innovation and excellence across 14 categories in the TV industry.
"Our commitment to operators includes leading the industry in innovation, and support for HEVC demonstrates this focus," said Konstantin Dyshlevoy, President and CEO of Dune HD. "HEVC poses tremendous opportunities for operators to deliver higher quality content at far lower costs, saving bandwidth and resources that benefit both the industry and consumers. We are happy to demonstrate a new HEVC product so early in the growth of this exciting new technology."
Dune HD highlights its solutions for operators in a new video featuring another of the company's most innovative products, the Dune HD TV Connect StickSTB, the smallest set-top box in the market today. To learn more about Dune HD products and benefits for operators, visit www.dune-hd.com.
About Dune HD
Dune HD is a global leader in high definition media players and connected boxes for consumers and operators. Over the past five years Dune HD has received more awards than any other company in the category for universal media players. Dune HD products support a wide number of digital formats, from Internet-based digital streaming and download to disc-based formats such as 3D, Blu-ray and DVD, along with supporting IPTV, VOD and OTT. Designed by world-class engineers, Dune HD media players are enjoyed by more than half a million consumers in more than 60 countries. Learn more at www.dune-hd.com/.
# # #
Press Contact:
Samantha Steinwinder, samantha@conceptagency.com, +1-206-713-6983