Thunderhead's ONE Engagement Hub selected to build fan engagement in Lions touring year
15 June, United Kingdom – Thunderhead, leader in enterprise technology for customer engagement, today announces that it has been chosen by EY to build fan engagement for the British & Irish Lions. The Lions team, selected from Home Nations players, kicked off their southern hemisphere tour of New Zealand earlier this month. Thunderhead's ONE Engagement Hub (ONE) is a cloud-based omnichannel engagement platform that enables organisations across all industry sectors to leverage journey insight and behaviour to drive conversation-led engagement, building stronger and more valuable relationships.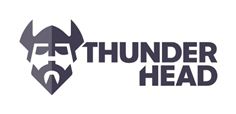 Thunderhead logo
Thunderhead is helping EY, Principal Partner of the Lions, to use digital technology more effectively to engage fans throughout the build-up of the series, during the tour and afterwards. ONE is gathering journey insight, providing a complete view of Lions fan engagement as they move from channel to channel. ONE then makes these journey-based behavioural insights actionable by leveraging them to create relevant and personalised conversations in real-time. The technology was selected as a powerful but simple to use platform, which can be quickly and easily integrated into existing ecosystems.
Glen Manchester, CEO and Founder at Thunderhead said, "Fans are the lifeblood of sport and it's more important than ever to create an outstanding fan experience. The British & Irish Lions are a unique and culturally important institution, using ONE they can deepen the relationships they have with their loyal fans, easily deliver what's interesting to them and join up the overall fan experience. We're proud to be working with both EY and the Lions to help them convert insight into amazing experiences for each and every Lions fan for the 2017 tour and beyond."
Download the Lions Official App for iPhone or Android
About Thunderhead
Customers don't talk to you just because they like you, they talk to you because they need something; they need it now and on the platform that suits them.
At Thunderhead we join up web, mobile, high street and contact centre customer experiences, connecting them with your existing CRM system giving you a multi-dimensional view of your customers.
Our intuitive ONE Engagement Hub allows you to act on the right customer need at the right time. For the first time, customer relationships can be effectively managed at scale.
Now you can interact with customers as individuals. Effortless engagement just got personal.
Thunderhead | Effortless Engagement. Happier Customers.
Thunderhead helps brands and consumers live in harmony. Unlock the potential of effortless engagement and happier customers with Thunderhead.