London online shopping startup Flubit.com says the online Christmas shopping season has kicked off in earnest, with Christmas gifts and accessories rising to 20% of all demands last week - triple the rate of early October.
Sales of toys, books and consumer electronics have risen sharply, with old favourite LEGO proving particularly popular in early Christmas shopping.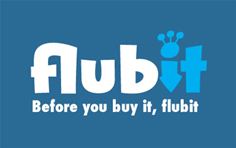 Flubit logo
The new company - which creates better offers on products its users are just about to buy - has grown over the last month, and now has 35 staff to ensure the best possible prices and experience for customers.
Having made over £1.3 million in one-time offers to its customers in just its first six weeks of operation, CEO Bertie Stephens says he's expecting big days ahead as Christmas gift shopping booms over the coming few weeks.
"We had a day in October where our customers demanded over £95,000 in products.
"That's a busy day, but it's only the start of a busy season.
"We're confident that as we keep creating better prices on the products our users demand, we'll see even bigger days in the near future."
Over the last six weeks, the expanded team has saved savvy Christmas shoppers over £100,000 on the products they've demanded. The service has some dedicated fans, with more than 20 per cent of customers returning regularly to demand better offers.
"I'm glad we're able to really create prices our customers want" says Stephens.
"It's an expensive time of year, and it's great to be able to create better prices for our customer before Christmas, when it really matters."
Further information and images: Tony Hodges, 07 810 252 242