Digital collectible card game beta for iOS devices open to 100 players
Wroclaw, Poland - 26 November 2014 - Independent mobile game developer Tequila Games today announced that it has opened beta testing registration for its forthcoming digital collectible card game Earthcore: Shattered Elements. The title will be released in Q1 2015 on iOS for iPad & iPhone. The beta test will give 100 players an exclusive access to the game and help shape its development months before its release. Once the beta is underway then more players will be invited to join the battle within a few weeks. Players can register at www.earthcoregame.com/beta.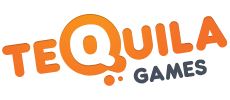 Tequila Games logo
Earthcore: Shattered Elements promises to bring a completely new gameplay experience to the popular digital collectible card game (CCG) genre by introducing several new and unique features including Card Crafting. Card Crafting will give players the ability to fuse card abilities together to create brand new, powerful cards that suit their tactical goals and in-game strategy. With over 500,000 possible card combinations, Earthcore promises to deliver highly competitive duels where the player's skill and creative thinking are as important as the cards they have in their hand.
Earthcore: Shattered Element's gameplay further innovates the genre through its skill-based Elemental battle system in which players fight duels whilst commanding the armies of the three Elements - Fire, Water and Earth. This is coupled with the Risk mechanic, which adds a gambling element by assigning each card a risk value. The more powerful a card is, the higher its risk value and the more points it will remove from its owners life total if it is defeated.
Earthcore: Shattered Elements will focus on delivering players a richly detailed, story-driven, single player campaign as well as multiplayer with ranked player vs player duels, leagues and championships. After launch, Tequila Games plans to add regular updates including new story chapters for the single-player campaign as well as releasing new cards and skills on a regular basis. More details will be announced soon.
Players can register for the beta now at www.earthcoregame.com/beta
------- END -------
Notes to the editor
More information about Earthcore can be found on the official website: www.earthcoregame.com
A screenshot pack is available at: dropbox.com/s/hjupnqehz8g2s9r/Screenshots%20Pack%203%20.zip
Follow the game on Facebook for exclusive content: www.facebook.com/earthcoregame and Twitter: @earthcoregame
Watch gameplay videos from Earthcore: Shattered Elements on the official YouTube channel at https://www.youtube.com/user/tqmplanet
About Tequila Games
Tequila Games is a Polish independent developer of free-to-play games for smartphones and tablets, including critically acclaimed Fantasy Kingdom Defense and BattleFriends at Sea. Our games have been downloaded by over 10 million players to date. Currently we're working on a high-quality collectible card game called Earthcore: Shattered Elements.
Media contacts
Marcin Traczyk, PR Specialist, Tequila Games: marcin.traczyk@tequilagames.com
Valentina Ciolino, PR Account Manager, dimoso.com: valentina@dimoso.com, 02070332660