Earthport employs CashPro® Online from Bank of America Merrill Lynch to offer enhanced payment capabilities across the globe
London, UK - 19 October, 2011 - Earthport, the global payments utility, today announces it will extend and enhance cross-border payment services using the CashPro® Online banking channel from Bank of America Merrill Lynch, one of the world's largest financial institutions.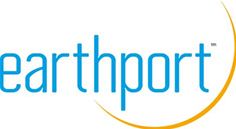 EarthPort Logo
Leveraging the outstanding functionality of CashPro® Online since August 2011, Earthport is already using the service to clear payments in America for some of its largest global customers. In addition, CashPro Online will provide Earthport clients with additional reach into local payment networks across Latin America, Asia-Pac and Europe in the coming months.
Hank Uberoi, Executive Director, Earthport commented: "As a company we are dedicated to solving the challenges traditionally associated with cross-border payments. By working with one of the most recognised financial institutions in the world, we are extending our offering to deliver enhanced services to our clients, breaking down boundaries to growth, improving customer satisfaction and creating new revenue opportunities for our clients."
- ENDS -
About Earthport
Earthport plc, a global financial services organisation, is a market leader in the provision of white-label cross border payment solutions and services. Through its international money movement platform, Earthport provides low cost, secure, high volume global payment capabilities in 200 countries worldwide
The company has been making national and international payments and collections since 1998, and is regulated through its UK Financial Services Authority (FSA) status and SWIFT membership. Providing a transparent and reliable service, partners include some of the largest financial institutions and corporations in the world.
Earthport operates worldwide and is listed on the Alternative Investment Market (AIM) on the London Stock Exchange. To learn more, please visit www.earthport.com and follow us on Twitter @Earthport.
Media contacts:
onechocolate communications for Earthport
Tel: +44 (0)20 7437 0227
Email: Earthport@onechocolatecomms.co.uk