Avere Enables Spanish Visual Effects Studio to Meet Production Deadlines and Grow Business
PITTSBURGH, PA – May 17, 2016 – Avere Systems, a leading provider of enterprise storage for the hybrid cloud has been chosen by El Ranchito, a Spanish visual effects studio, to improve the performance of its storage infrastructure. With major projects such as Season 6 of Game of Thrones and A Monster Calls in the works, El Ranchito knew it was essential to find a solution to tackle the storage performance issues that were bringing production to a halt. The El Ranchito IT team identified the Avere FXT Edge filer as the best solution to reduce overall storage latency.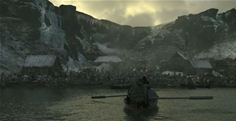 Game of Thrones
As a result, El Ranchito's storage infrastructure can now accommodate more artists, allowing it to easily double its workforce to take on new projects.
Fran Andreo, IT Manager of El Ranchito said, "Avere really did save the day when storage latency was crippling production. Thanks to Avere, El Ranchito is now able to grow beyond the restrictions of our old storage infrastructure. El Ranchito is in a very good position, with a reliable and scalable infrastructure that is able to handle bigger and more demanding projects. The Avere solution is an amazing tool to work with and has unlocked our full potential."
"El Ranchito is a great example of how emerging VFX studios can remove bottlenecks to growth with Avere technology and create world-class television and movie content to rival the established players," said Ron Bianchini, President and CEO of Avere Systems.
Read the full case study here: http://www.averesystems.com/resources/vfx-studio-el-ranchito-sees-instant-performance-transformation-after-deployment-of-avere-cluster.
About Avere Systems
Avere is radically changing the economics of data storage. Avere's hybrid cloud solutions give companies -- for the first time -- the ability to end the rising cost and complexity of data storage and compute via the freedom to store and access files anywhere in the cloud or on premises, without sacrificing the performance, availability, or security of enterprise data. Based in Pittsburgh, Avere is led by veterans and thought leaders in the data storage industry and is backed by investors Lightspeed Venture Partners, Menlo Ventures, Norwest Venture Partners, Tenaya Capital, and Western Digital Capital. For more information, visit www.averesystems.com.
###
Media Contact:
USA:
Bhava Communications for Avere Systems
Amber Winans
510-984-1526
avere@bhavacom.com
Rest of World:
Omarketing for Avere Systems
Rose Ross
+44-208-255-5225
emeaaverenews@omarketing.com