Telecom Express, the leading provider of interactive services to the UK media market, has named Rob Ellis as its new Managing Director.
Following on from the successful merger of Telecom Express with Eckoh Plc's client IVR division in June this year, the newly enlarged business has seen a number of strategic changes to its management roles.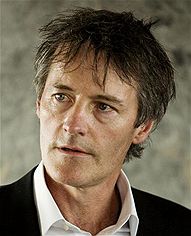 Rob Ellis
Ellis will take full responsibility for the strategic goals and objectives of the company, together with driving the opportunities that the company is now presented with.
Damon Russell, Chairman and founder of Telecom Express, said: "Rob brings a wealth of experience, a clear vision for service delivery and a passion to make a difference to our clients' businesses. We are delighted that Rob has joined us at such an exciting time in Telecom Express' evolution."
Rob Ellis said: "I am thrilled to be joining Telecom Express. With the company's excellent reputation in the UK media market, the recent merger with Eckoh Plc's client IVR division provides further impetus for the next stage of growth and development. I very much look forward to working with the team to further build on the success of the business and to introduce an even wider range of innovative and exciting products and services for our clients."
Enquiries
Damon Russell, Chairman
Neil Morey, Group Finance Director
Tel: 020 7053 7000
Notes to Editors:
About Telecom Express Limited
Telecom Express is the leading provider of interactive marketing services to the UK Media industry. Formed in 1989, the Company was sold by founders Peter Caplan and Damon Russell in 1998 to Abbott Mead Vickers BBDO (AMV BBDO). In 2004 Damon Russell lead a successful management buy out from AMV BBDO and then set about consolidating the market with acquisitions of two key competitors, followed by the recent merger with Eckoh plc.
Telecom Express manages reader, listener and viewer communications, as well as delivering targeted content to a variety of audience groups, in order to help it's media clients retain and develop customer relationships. The company has an unrivalled client portfolio encompassing major newspaper and magazine publishers, as well as premier Radio and TV broadcasting groups. Telecom Express' services are multi-faceted, spanning all key touchpoints with customers over the telephone, the interment and mobile media. For more information visit: www.telecomexpress.co.uk