Adds context to content-and-commerce cloud platform to accelerate vision for the next wave of individualised engagement
LONDON, UK, AUGUST 31, 2016 -- Episerver™,a global provider of a single platform to smartly manage digital content, commerce, and marketing in the cloud, today announced its acquisition of Peerius, a leading provider of intelligent omnichannel personalisation in the cloud, accelerating the third wave of smart personalisation technology called "autonomous personalisation."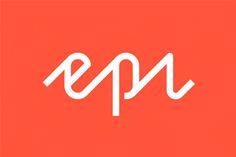 Episerver logo
The move adds Peerius' industry-leading smart personalisation technology to the Episerver Digital Experience Cloud™, resulting in the most comprehensive digital experience platform in the cloud today. This enables Episerver's vision for autonomous personalisation, whereby marketers and merchandisers are supported in real-time by predictive and adaptive analytics that apply machine learning to big data. The result not only anticipates behavior and customer intent, but also automates the delivery of better online experiences and highly individualised interactions.
"The acquisition of Peerius is proof positive that Episerver is providing our customers with additional value on top of our core digital marketing, commerce and content management platform," said Mark Duffell, president and CEO of Episerver. "Peerius effectively supercharges the Episerver Digital Experience Cloud's ability to help organisations deliver standout experiences for their customers wherever they engage by injecting real-time, smart personalisation into every use case."
The acquisition adds Peerius' intelligent context capabilities to Episerver's existing content, commerce and connectivity value proposition, creating an opportunity for e-commerce and digital engagement professionals to make one-to-one engagement a reality. The addition of Peerius, who drives significant additional omnichannel revenue for its customers each year means that Episerver now influences some $18bn in annual digital commerce revenue today.
"We are incredibly excited about the opportunity to grow our market presence worldwide through Episerver's comprehensive global infrastructure, cloud and marketing prowess and extensive partner network," said Roger Brown, CEO of Peerius. "Joining Episerver not only accelerates Peerius' product roadmap in areas like enterprise search for our business-to-consumer (B2C) and retail customers but also our move into the much larger direct-to-consumer (D2C) and business-to-business (B2B) commerce segments where Episerver has a solid and growing footprint."
Because 75 percent[1] of firms engaged in personalisation now consider individualised content a higher priority than product offers and promotions (55%) and recommendations (49%) across channels, the Episerver-Peerius combination addresses the industry's need for smart content personalisation. As further proof that the next generation of personalisation technology is on its way, the acquisition opens the door for companies to leverage predictive and adaptive analytics to personalise digital experiences for both anonymous and authenticated visitors across transactional and interactional activities alike.
The entity will continue operations as Peerius, an Episerver Company, and Peerius CEO Roger Brown will remain in his current role, reporting to Mark Duffell, Episerver President and CEO.
All third-party trademarks cited are the property of their respective owners, and are used only for reference purposes.

[1]Digital experience technology and delivery priorities, 2016. Firms aim to invest in personalisation, people, and platforms to support web and mobile experiences. Anjali Yakkundi, Forrester, May 2016.
About Episerver
Episerver connects digital commerce and digital marketing to help organizations create unique digital experiences for their customers, with measurable business results. The Episerver Digital Experience Cloud™ combines content, commerce, multi-channel marketing, and predictive analytics in a single platform to work full-circle for businesses online – from intelligent real-time personalisation and lead-generation through to conversion and repeat business – with unprecedented ease-of-use. Sitting at the center of the digital experience ecosystem, Episerver empowers digital leaders to embrace disruptive, transformational strategies to deliver standout experiences for their customers – everywhere they engage. Founded in 1994, Episerver has offices in Australia, Denmark, Finland, The Netherlands, Norway, Singapore, South Africa, Spain, Sweden, UAE, UK and the USA. For more information visit www.Episerver.com.
About Peerius
As a global leader in intelligent personalisation solutions, Peerius helps brands engage one-to-one in real time with their customers across all channels. Its SMART suite of personalisation tools tailors each step of the customer journey to create a richer experience for customers while having a positive impact on the bottom line. Benchmarking against Peerius' Customer Value Index, clients can surpass industry engagement across channels, from online to catalogs to in-store. Trusted by leading brands, Peerius – an Episerver Company, partners with organizations like Homebase, Tommy Hilfiger, Topshop, Uniqlo, Sainsbury's, Superdrug, Superdry, Globetrotter, and The White Company to deliver outstanding results worldwide. For more information visit www.Peerius.com.
END

For media information, please contact:
Alex Warren/Joanne Rowe
Wildfire PR
Episerver@wildfirepr.com
020 8408 8000