Ergoe energy switching App to help consumers switch suppliers
10th March 2016
Ergoe Energy Ltd, developers of technologies that enable consumers to reduce their energy costs by switching suppliers, welcomes today's Competition and Markets Authority (CMA) press release setting out energy market changes. Ergoe Energy is committed to creating solutions that empower domestic and small business users to switch more easily to lower cost energy tariffs. Ergoe will shortly be launching a crowdfunding campaign to encourage UK investment in this technology.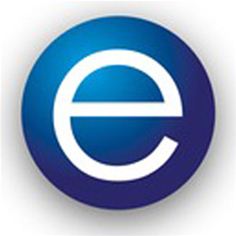 Ergoe button
The Ergoe Energy App initially for Android and iOS platforms, will manage energy supplier tariffs and micro-transactions for users, ultimately drawing upon the data recorded by installed Smart Meters.
Toby Gawin, CEO of Ergoe Energy explained, "The CMA report confirms that 70% of the domestic customers of the 6 largest energy firms are still on the more expensive 'default' standard variable tariff. The introduction of Smart Meters into UK homes will enable consumers to take part in the digital revolution of power generation and consumption. Our App will enable any household to seamlessly switch energy companies to purchase their power more efficiently and at a lower cost."
In the wholesale market, energy is bought and sold in intervals of 30 minutes. In contrast consumers often take many months and attempts to review and select a single new tariff and supplier. Switching suppliers is perceived by many consumers as a complex hassle.
The Ergoe Energy App will automate and manage the switching of energy suppliers and tariffs for users, enabling them to take advantage of the latest deals in the current market, and also the considerable cost savings and offers from new entrants into the supply chain. Future development of the App will benefit investment in renewable energy by enabling consumers who generate power to sell it back to Suppliers via the App.
END
Notes to Editors.
About Ergoe Energy Ltd.
Ergoe Energy Ltd is developing technologies that enable consumers to reduce their energy costs by seamlessly switching Energy suppliers and to take advantage of data gathered from installed Smart Meters to track and sell excess power back to the Grid.
The rise of digital technologies in the power ecosystem will allow users to take full advantage of competition between energy suppliers, and will create revenue opportunities for the households who invest in power generation technologies thus creating 'the home as a micro power plant'.
Website: www.ergoe.com
Phone: +44 (0)203 287 1956
Twitter: https://twitter.com/ErgoeEnergy
Video: http://www.ergoe.com/#investors
Contact:
Please contact Simon Mehlman at simonm@ergoe.com
Competition and Markets Authority press release, "CMA sets out energy market changes": https://www.gov.uk/government/news/cma-sets-out-energy-market-changes