Combined business to have over £25m annual revenue
Nottingham, UK, 1st December, 2014 – Esendex, the business SMS specialist, has acquired Derby based Collstream, the experts in delivering tailored communications services, for an undisclosed sum. The acquisition will create a business with combined revenues of £25m and open up new opportunities for further global expansion.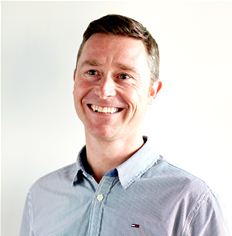 Geoff Love
"This acquisition is all about growth," said Geoff Love, CEO at Esendex. "The intelligent multi-channel messaging services that Collstream offers customers is something that over 7,000 Esendex customers around the world can now benefit from."
Collstream was founded in 2005 and has developed very strong customer relationships in the debt collection agency space. The company helps its customers to grow existing relationships, reduce administrative overheads and more efficiently perform core business activities, using SMS, Voice Messaging and IVR systems. As a Deloitte Technology Fast 50 company, it manages millions of SMS, email and voice messages every day on behalf of its customers.
"Esendex's scale, expertise and proven track record mean that the Collstream team and technology will be able to develop and expand into new sectors and to grow internationally," said Ian Maxfield, co-founder at Collstream.
"We leave our customers in the best possible hands and this new combined business is going to lead the way for the industry," added Chris Harrison co-founder at Collstream.
The acquisition of Collstream will create a combined business with revenue of £25m, further enhancing Esendex's leadership of the business messaging sector. The business will now have over 130 staff in offices in Derby, Nottingham, Barcelona, Lisbon, Vienna, Madrid and Melbourne.
Simon Bursell, corporate finance partner at Dains LLP, Midlands based business advisers, advised Collstream on the sale and commented, "Collstream's success has been built on providing a great technical service and customer experience. The Esendex team have exciting plans to develop the business and I have no doubt it will go from strength to strength under their leadership."
"There are some amazing opportunities for the whole team thanks to this acquisition," continued Love. "We will be looking to take Collstream's multi-channel messaging technology out to our international offices, as well as to our UK customers. Our online sales and marketing expertise complements Collstream's enterprise sales model, meaning these opportunities can be very quickly realised."
Esendex's acquisition of Text Marketer in December 2013 and now Collstream, combined with continued high levels of organic growth, see it confirm its place as the leader in the rapidly consolidating business SMS market.
ENDS
About Esendex
Esendex, the business SMS expert, provides over 7,000 companies around the world with a fast, reliable and cost-effective way of keeping in touch with their customers and staff.
Young, entrepreneurial, ambitious and at the forefront of this rapidly growing market, Esendex provides services in the UK, Ireland, France, Spain, Australia, US and Germany, from offices in Nottingham, Barcelona, Lisbon, Vienna, Madrid and Melbourne.
With direct connections to all the mobile networks and a highly reliable in-house SMS platform, Esendex provides high quality, mission-critical business messaging systems to the likes of Ocado, Virgin Media and Gatwick Airport.
For more information, please visit http://www.esendex.co.uk.
About Collstream
Since 2005, Collstream has been helping businesses increase revenue, grow existing relationships, reduce administrative overheads, free up valuable staff time, and connect with new customers. It provides automated SMS, Voice Messaging and IVR systems that allow businesses to keep in touch with customers more cost-effectively than ever before.
Recently recognised as one of the top 50 fastest growing technology companies in the UK by Deloitte it manages millions of messages every day on behalf of its customers.
For more, see http://www.collstream.co.uk
For further information, please contact:
Patrick Smith
Joshua PR for Esendex
patrick.smith@joshuapr.com
Tel: +44 (0)7734 600553