Toolwire Learnscapes create an innovative solution to meet technical, behavioural and cultural training needs
Pleasanton, CA and London, UK – Monday 1st October 2012 – Toolwire, a global leader in Experiential Learning* solutions, today announced that it has partnered with South Africa Learning Consultancy and Amos Laycock Consulting to deliver a revolutionary immersive learning solution for Eskom, the largest electricity utility in Africa and one of the largest in the world.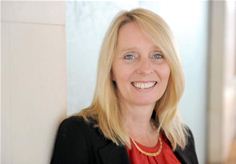 Sarah Frame, EMEA Director at Toolwire
Eskom is South Africa's state-owned electricity generation and distribution utility. Employing over 40,000 people, it generates approximately 95 per cent of the electricity used in South Africa and approximately 45 per cent of the electricity used in Africa as a whole. The company requires to increase the competencies of its staff and reinforce the corporate and cultural thinking within the organisation to help support its expansion plans. Eskom decided to pilot a new training scheme called "Thinking Engineering" amongst its 5,000 highly skilled engineers. The programme is designed specifically to help improve core competencies and to shift behavioural patterns from a maintenance mindset (immediate and short term problem solver) to a holistic engineering mindset (strategic and longer term solutions provider).
The innovative learning initiative, which will go live in September 2012, is a pilot for a series of Toolwire Learnscapes within Eskom. The initial phase involves a number of carefully designed Digital Media Simulations that require Eskom's engineers to make decisions and perform tasks that replicate their real-world responsibilities. Each simulation is set within an authentic engineering environment to give depth and realism to the learning experience. Toolwire Learnscapes will allow Eskom engineers to experience good practice in managing critical incidents and the opportunity to plan and implement higher levels of preventative maintenance. Line managers at Eskom are then able to track the performance of their staff and see very clearly if the choices being made by the learner are shifting towards an engineering mindset – and where additional support may be required for individuals.
Dr. Terry Moss, General Manager in the Sustainability Division at Eskom, comments, "Immersive learning will help us deliver an extremely effective and efficient way of transferring knowledge and increasing staff competencies within our large population of engineers. Classroom training would have been our default option in the past, but we really wanted to think out of the box and engage our staff in a more interesting way. We selected Amos Laycock Consulting and its partner, Toolwire, as a standout supplier with the proven ability to create innovative solutions that addressed technical, behavioural and cultural needs from our brief."
Nic Laycock, Managing Director at Amos Laycock Consulting, added, "We work very closely with a number of South African organisations where we find that classroom based training is the normal route. The implementation of Toolwire Learnscapes is a groundbreaking initiative not just in support of Eskom, but also for South Africa, and Africa as a continent. The corporate market in Africa is still very traditional and late in technology adoption largely due to poor internet bandwidth issues. Across the continent there are high levels of ownership of mobile devices but computer literacy still lags behind that in Western Europe. Eskom is setting a new benchmark with this pilot scheme and we are thrilled to be supporting them in this initiative."
Sarah Frame, EMEA Director at Toolwire, comments, "Toolwire Learnscapes allow organisations – especially those with staff dispersed in a number of locations - to provide virtual internships across a broad range of subjects, including highly complex, technical disciplines such as engineering. Our team has worked closely with the Eskom experts throughout the process to ensure the accuracy and authenticity of the learning environments. Filming in South Africa with South African actors provides further credibility. The Toolwire approach delivers results; customer feedback consistently indicates that learners find Toolwire Learnscapes to be a more effective learning tool than traditional methods of classroom training, books, videos or role plays. For an expanding, geographically diverse organisation like Eskom, this learning experience can be replicated at the same level of quality across other disciplines and allows learners to gain practical skills in an authentic virtual environment around their normal working day."
Notes to editor
*What is Experiential Learning?
Experiential Learning is the process of learning new skills or acquiring critical knowledge by doing. Experiential Learning supports students by placing them in context of what is being taught. This is done through an immersive online environment which replicates 'real world' settings such as a court, hospital, or a call centre. The integration of theory, practice, and contextual reality gives relevance to the tasks which the learners are asked to perform and provides them with the opportunity to demonstrate their capability to use the knowledge gained. Experiential Learning can be applied in a corporate and academic situation.
About Eskom
Eskom is South Africa's electricity generation and distribution utility. Employing over 40,000+ people, it generates over 90 per cent of the country's electricity. Eskom is the largest electricity utility in Africa and one of the largest in the world. It is currently undergoing massive expansion to service the needs of a rapidly growing economy.
About Amos Laycock Consulting
Amos Laycock Consulting is a South African registered consulting company specialising in assisting organisations with change management and organisational behaviour transformation. The company has particular expertise in the application of Learning and Development as a key business lever and it is as an advisor in this respect that it is currently contracted to Eskom.
About Toolwire
Toolwire is a learning solutions provider specialising in products and services for Experiential Learning. Toolwire empowers Higher Education and corporate training institutions to deliver immersive "virtual internships" across a broad range of subject areas including Business, Health Care, Legal, Applied Science, and Information Technology. Enabling "learning by doing", Toolwire Learnscapes, StudentDesktops, Scenarios, and LiveLabs provide the quickest, most effective way to develop skills, improve knowledge retention, and enhance student success. Toolwire's award winning solutions "bring learning to life". For more information, please visit www.toolwire.com.
Twitter: @Toolwire
LinkedIn: http://www.linkedin.com/company/toolwire
European media Contact:
Lena Ahad
Technology PR
UK +44 (0)7908 725212
lena@technologypr.eu
USA media contact:
Peyton Williams
Toolwire, Inc.
USA 925.227.8500 ext 169
pwilliams@toolwire.com