Evolved Intelligence today announced that they are working with Oi, one of the largest telecom companies in Brazil and South America. Oi have selected Welcome SMS from Evolved Intelligence and their Steering of Roaming service, which will allow them to decide which of their partners will be used by their roaming subscribers.
Peter Blackie, Evolved Intelligence's Commercial Director, said: 'At Evolved Intelligence we pride ourselves on being able to install every one of our products smoothly. In this case, we were able to exceed our own standards by successfully taking the Steering of Roaming service live only a week after receiving the order. Together with our partner Comfone, we provide fully hosted and managed roaming applications, which enable the implementation of our services to be completed cost-effectively in a matter of days, with no network disruption. Comfone is one of the largest roaming signalling providers in the world and is supplying 100% of the signalling to Oi. Having close partnerships with the leading signalling vendors allows us to implement a wide range of roaming, fraud and security applications for mobile operators through simple configuration'.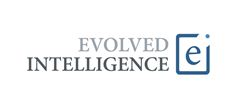 Evolved Intelligence logo
Steve Buck, Evolved Intelligence's Product Director, explained: 'Steering of Roaming is a vital tool for any operator looking to maximise roaming revenue. Oi and their customers will be able to take advantage of better prices from partners, and to select them based on network quality. This will greatly improve Oi's customers' experience as they will no longer be steered onto poor quality networks, or encounter delays in acquiring a network - for example when on a fast-moving train or on coverage borders'.
For over 8 years Evolved Intelligence has supplied a complete range of value added services for mobile operators looking to maximise their roaming business. Alongside Steering of Roaming they also provide Welcome Messaging, Dialled Number Correction, Border and National roaming, Silent Roamers and Roamer Service Control which all boost revenue and improve the customer roaming experience.
About Evolved Intelligence
Evolved Intelligence provides roaming, fraud and security solutions to mobile phone operators and signalling providers world-wide. Solutions are powered by a unique architecture which allows network intelligence to be sited remotely from the network core. Evolved Intelligence has more than 60 service implementations in more than 40 operators. The company's solutions are also available from several leading signalling providers. Evolved Intelligence is based in Bristol, UK and was formed in 2007. www.evolved-intelligence.com
About Comfone AG
Swiss quality, precision and personalised service are three features on which Comfone has built the foundation for providing a complete portfolio of first class mobile roaming services.
With our Headquarters in Bern, Switzerland and regional offices covering Europe, Latin & North America, Central Asia and Asia Pacific, we are well positioned to serve our global customer base of 500+ customers in over 200+ countries. www.comfone.com
Press contact
Sara Peake, Head of Marketing at Evolved Intelligence