Flexibility and credibility key to continued selection of industry-leading MR platform
London, UK, New York, NY and Oslo, Norway: 15 March 2018: Experteye has marked the seventh anniversary of its partnership with Confirmit with renewed commitment to Confirmit Horizons as the Market Research (MR) platform underpinning its growing research and benchmarking business in the UK and Europe.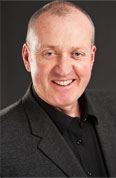 Tim Hannington
Established in 2002, Experteye has developed a range of products and services which enable its customers in the automotive, fleet and finance sectors to benchmark their operational and customer satisfaction Index (CSi) performance against key competitors.
Confirmit Horizons was originally selected in 2011 for its ability to provide a flexible and intuitive approach to survey design, data collection and reporting. Its multi-country, multi-language capabilities have supported Experteye's push into European markets and its ability to run large scale surveys across several territories at the same, processing large volumes of data, has been essential to growth.
The decision to sign a new three year agreement with Confirmit in 2018 demonstrates Experteye's continued confidence in Confirmit Horizons' ability to deliver these key capabilities alongside the innovative approach to MR that it requires going forward.
Jose Blanquez, Group Managing Director at Experteye explained: "Automotive manufacturers, fleet finance and fleet leasing companies across Europe are under immense pressure to compete. They rely on us to provide analysis of industry trends and to gather the insight they need about customer satisfaction in order to protect and grow their businesses.
"Our customers are keen to be offered new and innovative approaches to the entire survey process, and we are confident that we can meet this desire for innovation through our continued partnership with Confirmit," he said.
Experteye's renewal coincides with the recent completion of Experteye's 1.1 millionth survey for a finance customer and the announcement of the 2018 Experteye Awards which are based on survey information collected though Confirmit Horizons. Experteye is currently finalising launch plans for a significant research campaign that will target 500,000 people. The use of narrative surveys and more widespread use of interactive graphics is being explored.
Blanquez added: "Confirmit's reputation as a robust, low risk and highly secure platform has not only ensured that Confirmit is on our customers' radar as a blue chip solution. It has contributed to our reputation as a highly reliable and inventive research and benchmarking business."
Tim Hannington, EVP at Confirmit said: "We are extremely proud to be celebrating this significant milestone with Experteye. Our relationship demonstrates our joint commitment to providing innovative MR solutions that help organisations to make sound business decisions based on meaningful insight. We look forward to many more years of innovative thinking that will enable both companies to deliver the creative and engaging approach to research that we all desire".
-Ends-
About Experteye
Experteye specialises in providing benchmarking, research and enterprise feedback management services in both mainland Europe and the UK. It offers a range of products and services which can be utilised in many market sectors where organisations wish to benchmark their operational and CSi performance against key competitors.
Experteye's in-depth reports and interactive analysis tools enable its clients to track their competitive position, identify market movements, and benchmark and reality-check their own data. Combined with their range of bespoke research services for the automotive and finance sectors, Experteye has the knowledge and expertise to deliver class-leading insight.
About Confirmit
Confirmit is the world's leading SaaS vendor for multi-channel Customer Experience, Employee Engagement, and Market Research solutions. The company has offices in Oslo (headquarters), Grimstad, London, Moscow, New York, San Francisco, Sydney, Vancouver, and Yaroslavl. Confirmit's software is also distributed through partner resellers in Madrid, Milan, Salvador, and Tokyo.
Confirmit powers Global 5000 companies and Market Research agencies worldwide with a wide range of software products for feedback / data collection, panel management, data processing, analysis, and reporting. Customers include Aurora, British Airways, British Standards Institution, Copart, Cross-Tab, Dow Chemical, GfK, GlaxoSmithKline, GMO Research, KeepFactor, Morehead Associates, Nielsen, Research Now, RS Components, QRS, SSI, Sony Mobile Communications, and Swisscom. Visit www.confirmit.com for more information.
Confirmit Media Contact
Melanie Oxford
Indigo River
M: +44 7515 632065
E: mel@indigo-river.co.uk