Dunstan Thomas spoke out this week against HM Treasury's (HMT) failure to work together with the Department of Work & Pensions (DWP) on Real Time Information (RTI) and Auto Enrolment (AE) to coordinate these roll-out projects which are hitting large employers simultaneously. The efficiencies of coordinating both projects this year and next would have saved the industry money, but would also provide an elegant solution to keep track of AE.
HMT began piloting RTI with 300 randomly-selected employers in April. All employers will move to RTI from April 2013. RTI lays out the systems and processes for compulsory electronic submission of PAYE information at the same time as salaries are paid to millions of UK employees via PAYE.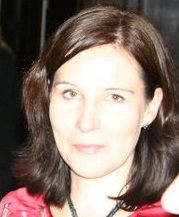 Natanje Holt
RTI data submissions will either be made through Electronic Data Interchange (until 2017) or The Government Gateway. It's great news for HM Treasury because they are able to get their hands on income tax and national insurance contributions data as soon as salaries are paid to workers rather than waiting until payments are made up to three months after some salaries have been paid out.
However there was also a clear opportunity to feed AE data (detailing employer and employee AE pensions contributions as well as the Government's pensions tax relief on contributions) directly to HMRC via RTI as well.
Natanje Holt, managing director, Dunstan Thomas explained:
"HMT's failure to link AE processes to RTI has created unnecessary additional costs for firms as RTI-enablement projects have had to run separately, although in parallel, to Auto Enrolment preparations inside larger firms. This burden of reporting on AE will fall most heavily on pension providers however RTI provided the ideal opportunity to link the two areas of reporting together."
The largest UK employers (with 120,000 or more) entered AE on 1st October 2012 in the first tranche. AE will be phased in to progressively smaller employers over the next five years, whereas the HMRC selected firms at random to pilot RTI during the current financial year.
Dunstan Thomas' Imago Back Office, which is already fully integrate-able with modern payroll systems, has consulted with all its customers and is now making all necessary changes to conform to RTI. Specific changes in Imago Back Office include the provision of a facility to create a Employer Alignment Submissions (EAS) which becomes obligatory under RTI for employers with more than 250 pensioners or if their PAYE scheme is split by using two or more payroll providers, payroll systems, or if they make a single Full Payment Submission (FPS)[1].
Dunstan Thomas expects to complete all changes to make Imago Back Office 'RTI-ready' before the end of the year.
-ends-
Notes to Editors:
[1]FPS, the principal RTI online submission, consists of payments and deductions in the pay period. It must be made before or at the same time as the net payment is made to a pensioner. This information tells HMRC the tax liability each pensioner is exposed to as a result of the payment. The FPS is then submitted through the Government Gateway.
About Dunstan Thomas:
Dunstan Thomas is a leading retirement solutions provider offering a fully integrated range of components under the Imago brand. These components together provide the key back and front office administration tools needed by retirement product providers, third party administrators and financial advisers. Imago's Front Office administration components include Illustrations, Reviews and stochastic models in Adviser Tools. Imago's Back Office tools include Administration and Property. Dunstan Thomas' Imago offers a highly functional platform for servicing pensions products. It also enables wrap platforms to help them automate calculations, illustrations and streamline reporting requirements.
For further information about Dunstan Thomas please contact:
Chris Read, chief executive
Dunstan Thomas
Tel: 0239 282 2254
Email: cread@dthomas.co.uk
For Dunstan Thomas UK media enquiries please contact:
Miles Clayton
Agility PR
Tel: 01992 587439
Email: miles@agilitypr.co.uk