UK men's fashion retailer reaps benefits from using Nosto's artificial intelligence to personalise web and email experiences
The introduction of AI-based personalisation means shoppers who visit men's online fashion retailer, Woodhouse Clothing, are now 44% more likely to make a purchase. The new technology, which works across both mobile and desktop, is also helping to increase the retailer's average order value, which is up 7%.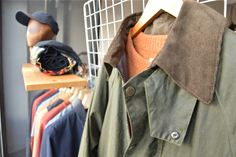 Fashion shoppers 44% more likely to make a purchase from Woodhouse Clothing thanks to new AI-powered personalisation from Nosto
Woodhouse has implemented personalisation technology from Nosto which uses advanced AI machine learning algorithms and other statistical techniques to predict and automatically deliver the most relevant shopping experiences to its online visitors in real-time. The conversion rate on the fashion website, where around two thirds of visits are from mobile, has risen 44%. Abandoned shopping carts are also down by 3%.
Thanks to Nosto, Woodhouse, which sells fashion from over 50 leading brands including BOSS, Armani and McQ, is able to automatically display real-time personalised product recommendations and onsite pop-up messages based on visitors' onsite browsing behaviour. It is also now able to deliver personalised email campaigns using Nosto's platform.
"At Woodhouse we understand that all of our customers are different and unique -
and we needed a way to personalise their experience by presenting the most relevant brands, products and messages to each individual," said Sophie McFegan, Woodhouse Visual Merchandiser. "Nosto has allowed us to really dive into the personal approach of online shopping, creating unique offers and recommendations tailored specifically to our customers."
Personalised product recommendations
For example by analysing data it collects about which items are commonly bought or browsed together, Nosto's platform helps Woodhouse to enhance the shopping experience on product pages - by automatically displaying the most relevant cross-selling recommendations. Individual visitors are recognised and presented with recommendations personalised to their brand, style and product preferences, while those who are completely new to the site are presented with recommendations based on real-time bestsellers.
Personalised recommendations have also been added to the shopping cart page to remind shoppers of items that had previously sparked their interest but were not added to the cart.
Behavioural pop-ups
Personalised behavioural pop-ups are used in an appropriate and well-timed way to enhance the shopping experience while making sure visitors do not feel pestered by them. For example pop-ups offering discounts are only shown on the brands that shoppers have shown most interest in. Or they are used to provide key information such as the start and end of sales periods or the last ordering dates for Christmas.
Welcome pop-ups are displayed only to new site visitors after a couple of pages have been browsed to avoid them feeling harassed. And pop-ups for mobile and desktop often incorporate different images to prevent boredom or irritation among those who browse the site on multiple devices.
Email personalisation
Woodhouse is also using Nosto to personalise its email campaigns to increase sales and customer loyalty. For example shoppers with abandoned shopping carts or browsing sessions are automatically retargeted with emails showing them products they had left in their cart or shown an interest in before leaving the site. This has helped to trigger an increase in email click through and conversion rates.
Transactional emails have also received the personalisation treatment by adding order related recommendations that suggest "complete-the-look" follow-up purchases.
Nosto's personalisation engine uses the power of big data to build a deep understanding of an online retailer's store and every visitor interacting with it, allowing it to use machine learning to predict and automatically deliver the most relevant content to those visitors. It helps to maximise e-commerce conversions, average order value and customer retention.

For more background about how Woodhouse Clothing is benefitting from Nosto's AI-based personalisation, visit https://www.nosto.com/clients/woodhouse-clothing/
About Woodhouse Clothing
Since 1975, Woodhouse Clothing has been paving the way for modern menswear. Now a premium online retailer, its unique portfolio of over 50 brands includes BOSS, Armani and CP Company, alongside new and niche brands, such as McQ, Albam and Woolrich. Forty years on, Woodhouse still embodies its original values, housing only the best brands on the global market, with the aim of bringing that personal touch back to the world of retail.
About Nosto
Nosto is the fastest growing ecommerce personalisation and retail AI platform in the world. Supporting more than 2,500 retail brands in more than 100 countries, Nosto has fuelled over 25 billion personalised experiences and delivered a gross merchandise volume (GMV) of more than $10 billion through its customer stores. Nosto's end-to-end personalisation platform provides deep customer insights that drive real-time personalized shopping experiences across any touch point and any device. Through its patented technology, proprietary machine learning algorithms, vast network of ecommerce data and dedicated customer success team, Nosto supports its retailers from its offices in New York, Los Angeles, London, Berlin, Paris, Stockholm and Helsinki. More information can be found at https://www.nosto.com/.
Media Contact:
Uday Radia
CloudNine PR
uradia@cloudninepr.com
+44 (0)7940 584161