Seachmetrics releases Google Ranking Factors Study for the Online Media Sector highlighting the importance of a good user experience
San Mateo, September 26, 2017 ‒ News and information publishers who enable fast-loading Accelerated Mobile Pages (AMP)[1] for Google searches now overwhelmingly top mobile search results, suggesting holdouts are increasingly likely to lose readership and advertising revenue, new Searchmetrics research finds.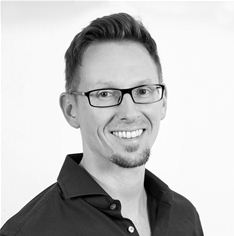 Marcus Tober, founder and CTO of Searchmetrics
Some 78% of news-related results on the first page of mobile screens are AMP-enabled, according to Searchmetrics latest study, Ranking Factors for the Media Industry. In desktop Google searches too, the data suggests high-ranking content from online media and publishers will prioritize the user experience. High-ranking content is significantly more relevant to the search query, uses more words in the text to cover topics more comprehensively, and includes more links to direct searchers to related information on other sites.
"This study is designed to provide advice and observations to web publications, company blogs, online news sites and other publishers who are all competing for traffic and revenue as sources of news and topical information," said Marcus Tober, CTO and founder of Searchmetrics.
Online media and publishing is a highly competitive field, relying mainly on advertising for revenue. In an era of so-called fake news, relevance to the search query is becoming even more important for success.
The research analyzed desktop search results on Google.com for 6,000 keyword terms relevant to the media industry (examples include Kim Kardashian, Science News, Net Neutrality and Weather NYC). The findings were compared with the company's separate, benchmark Google ranking factors study which tracked the results from 10,000 general, high search volume keywords that apply across all industries.
Four interesting takeaways from the study are:
1) Fast-loading AMP pages comprise majority of Google's first page for media and news searches
To analyze the popularity of AMP, Searchmetrics undertook a special investigation that tracked the mobile search results for 50 search queries that were trending on Google News. About 78% of the corresponding Google.com page one results were found to be AMP-enabled, positioned either in the standard organic search results (the familiar blue links) or in the 'Top stories' news boxes and carousels that Google uses to display news content more prominently in mobile results.
"With so many people now consuming news and information round the clock on mobile devices, it's becoming more and more important for media sites to ensure an easy online experience, allowing readers to click and scroll through content quickly," Tober said. "That's why AMP – which displays a stripped-down, faster-loading version of web pages – was introduced and is now a growing presence in news and topical searches on mobile."
2) Link to external sites by all means
Pages that appear in the top 20 desktop results on Google for media and news-related searches have on average 30.7 links to content on other sites. This is more than the mean rate of external links found across all industries that Searchmetrics analyzed in its benchmark study. So content creators for the various types of online media and publishers should understand that their rankings are unlikely to suffer just because they have linked to other sites. The links should add to the user experience by directing readers to credible related content or to reference sources for example.
3) Get 'wordy' if it adds value
Pages from online media sites that rank in the top ten desktop results on Google have on average 16% more text (around 260 additional words) than results in Searchmetrics' wider benchmark study. Where the additional text is relevant and helps to satisfy searchers' needs, content creators on media sites should be confident about using more words.
4) Look for ways to boost content relevance
Pages for media related results have a content relevance score[2] which is 30% higher than in the most relevant content found in Searchmetrics benchmark study.
Content relevance[2] here was measured using Big Data computing to compare the semantic relationship between the words entered in search queries and the text that appears in the pages listed in the results.
The advice for media and publishers: ensure your content is highly relevant to the searcher's queries. This should include updating articles and stories that are already published to keep them fresh and relevant in order to maintain a high search position.
To download 'Ranking Factors for the Media Industry visit: http://www.searchmetrics.com/knowledge-base/ranking-factors-media/
This is the latest in a series of Searchmetrics industry-specific ranking factors studies focusing on individual verticals. Other vertical studies can be downloaded here: http://www.searchmetrics.com/knowledge-base/ranking-factors-industry/
[1] The Accelerated Mobile Pages, is the brainchild of Google, Twitter and other tech giants. It is a set of open-source standards that enable the creation of web pages that load faster than traditional web pages for mobile devices.
[2] Content Relevance is based on measurement methods which use linguistic corpora and the conceptualization of semantic relationships between words as distances in the form of vectors. For the semantic evaluation of a text, this makes it possible to analyze the keyword and the content separately from one another. Searchmetrics can calculate a content relevance score for a complete text on a certain keyword or topic. The higher the relevance score, the more relevant the content of the analyzed landing page for the given search query. To make Content Relevance more meaningful, its calculation actually excludes instances of simple keyword matches between search queries and search results
About the study
Searchmetrics analyzed the top 20 desktop search results on Google.com for over 6,000 industry-specific keywords that are relevant to the online media and publishing sector. It identified the common factors that are present in these results to help identify elements that are associated with a high Google ranking. The findings were then compared with Searchmetrics' separate benchmark study of Google ranking factors which analyzed the results for a general set of 10,000 keywords across all industries.
To track AMP in mobile searches, Searchmetrics analyzed the mobile search results on the first page of Google.com for 50 trending keywords on Google news.
About Searchmetrics
We are your pathfinder to content that uniquely matches user intent with the deep learning insights of the Searchmetrics Suite™ and Searchmetrics Content Experience platforms. Search has evolved into a data-driven field that requires powerful tools to guide companies through discovery, optimization and measurement of engaging storytelling.
There's only one search and content development platform that owns its data: Searchmetrics, the world's #1 SEO and content performance platform. We don't rely on data from third parties. Our historical database spans five years and contains over 250 billion pieces of information, such as keyword rankings, search terms, social links and backlinks. It includes global, mobile and local data covering organic and paid search, as well as social media. We have the largest global reach of any search platform, crawling the web every day in more than 130 countries.
Searchmetrics monitors and reveals the full business available to you online. We provide our customers with a competitive advantage and help them to identify new business opportunities by exposing the content consumers are engaging with on industry and competitors' sites. Our SEO Visibility Score − trusted by reputable media sources such as The New York Times, Bloomberg and The Guardian − reliably indicates your online presence.
We provide the insights our customers need to deliver results. Searchmetrics guides SEOs and content marketers with suggestions for creating content that improves relevance and boosts conversions. It shows the connection between social media links and overall engagement. And its analytics make clear which content performs the best and how an organization's content performs against its competitors'.
With Marcus Tober, one of the top 10 SEO minds in the world, leading Searchmetrics' product development, we have over 100,000 users worldwide, many of whom are respected brands such as T-Mobile, eBay and Siemens. They all depend on Searchmetrics and our 12 years of product innovation to maximize their online performance.
More information: www.searchmetrics.com.
Media Contact
Uday Radia
CloudNine PR Agency
uradia@cloudninepr.com
+44 (0)7940 584161