Powerful contextual analysis engine will help analyse customer feedback comments

Innovative use of QR codes and SMS at Formula One British Grand Prix
London, 7th July 2011 – In an innovative step, visitors to this weekend's Formula One British Grand Prix at Silverstone Circuits will be invited to use their mobile phones to provide real-time feedback on the event via QR codes and SMS, using Feedback Ferret's customer feedback analysis system that includes powerful contextual analysis of customer comments. The new real-time feedback channels will be promoted throughout the circuit and in the event guide and feedback will be monitored by Silverstone Circuits during and after the event.
Customer feedback is vital to ensure that Silverstone Circuits, whose tagline is 'Experience is Everything', constantly improves the customer experience at its live events, from F1 and MotoGP races, to experience days and corporate functions. The use of real-time feedback channels in addition to web feedback forms and post-event emails is part of Silverstone's strategy to make it as easy as possible for fans to provide feedback via their preferred communications channel.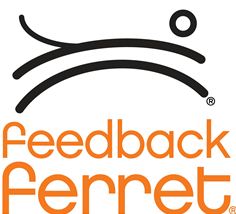 Feedback Ferret
By deploying Feedback Ferret's customer feedback analysis platform to help collect, analyse and report on feedback from fans, Silverstone will benefit from automated analysis of the topics, sentiments and attitudes from their comments. The Feedback Ferret roll-out has enabled the entertainment venue to replace its lengthy tick box customer surveys with a new format that requests a Net Promoter Score (NPS) and invites fans to provide open-ended comments to provide context to their NPS rating.
The Feedback Ferret rollout represents a fundamental shift in strategy for Silverstone, who wanted to make it easier to analyse the vast amount of customer feedback it collected via its tick box surveys, in order to develop deeper intelligence and actionable insights. The Feedback Ferret text analysis engine will enable Silverstone to analyse thousands of verbatim comments from passionate motor racing enthusiasts.
Sally Reynolds, Leisure Development Director at Silverstone Circuits said: "We aim to give every visitor the best possible experience when they come to Silverstone. We have made significant improvements this year to grandstand locations and general admission viewing areas as well as opening the new state of the art pit and paddock building, The Silverstone Wing. We're keen to continue improving our service so that fans really get a day out to remember. Customer surveys have proved effective in getting answers to specific questions, but we wanted to extract maximum value from the verbatim comments that were coming in.
"Feedback Ferret is an incredibly powerful technology that will allow us to vastly increase the amount of feedback we collect and use it to further improve the customer experience. It allows us to quantify the unquantifiable. Following the Grand Prix weekend, we'll be looking to roll this out to our full range of race weekends and corporate hospitality events."
Piers Alington, Managing Director at Feedback Ferret said, "Silverstone, like many businesses, is very attuned to the benefits of customer feedback analysis. With Feedback Ferret, Silverstone will now be able to accurately analyse customer comments so that it can maximise the value of the information its customers want to share. Feedback Ferret will empower fans of Silverstone to give detailed feedback using cutting edge technologies like QR codes and SMS, and will enable Silverstone to use this information to improve the service it offers."
- Ends -
About Silverstone
Silverstone Holdings Limited is the commercial arm of the BRDC Group of Companies.

Silverstone Circuits Limited is the operator and promoter of Silverstone Circuit and a member of the BRDC Group of Companies.

Silverstone is recognised as the Home of British Motor Racing.

Silverstone is the host of the 2011 FORMULA 1 SANTANDER BRITISH GRAND PRIX. The circuit hosted its first Formula One Grand Prix in 1948, and was the venue for the first ever round of the Formula One World Championship in 1950. Silverstone has been the only circuit to stage the FORMULA 1 BRITISH GRAND PRIX since 1986.

Silverstone was the host of the 2011 AirAsia British Grand Prix. Silverstone Circuits Limited has signed a five year agreement with Dorna Sports (the promoter and rights holder for MotoGP) to host the British Motorcycle Grand Prix (MotoGP) from 2010.

Silverstone stages some of the largest international and domestic motor sport series in the world, including rounds of the Superbike World Championship, World Series by Renault, British Touring Car Championship, FIA GT Championship, Le Mans Series and British Superbike Championship.

Silverstone offers a variety of event and corporate facilities, including driving experiences, track days, hospitality opportunities and the Silverstone Motorsport Academy – the UK's leading race tuition and driver coaching centre.

Silverstone is one of the world's most recognisable racing venues.
About Feedback Ferret
Feedback Ferret is the leading supplier of Voice of Customer analysis and reporting services. Its sophisticated contextual analysis technology extracts the themes, topics and sentiments expressed by customers in their open-ended feedback comments across a wide range of touchpoints, channels and formats, giving businesses powerful insights into what customers think about their experience with the organisation. Provided through its hosted Software as a Service (SaaS) platform, the technology is highly scalable to handle large volumes of customer feedback with fast and accurate contextual analysis, achieving class leading accuracy levels on its text categorization and sentiment analysis. Multiple feedback sources are consolidated to a single web based reporting dashboard, giving widespread visibility and access to the insight, right across the organisation.
Feedback Ferret is based in the Thames Valley in the UK, with offices in Chicago and Toronto.
Feedback Ferret works with global companies including Nissan, Infiniti, AXA, Friends Life, Prudential, Asda, Argos, Holidaybreak, and Origin Energy (Australia).
For more information visit http://www.feedbackferret.com/
Media contact
Max Tatton-Brown
EML Wildfire Technology PR
+44 20 8408 8000
feedbackferret@emlwildfire.com