Hampleton Partners Advises in Fundraising Deal
JENA, MUNICH & LONDON - 5 September 2018 – FBGS Technologies GmbH, a leading supplier of advanced fiber-optic sensing solutions and components (based on Fiber Bragg Gratings (FBG) technology), has secured single-digit million-dollar growth financing, to accelerate its manufacturing automation programme and build out its sales operations in high-growth Asian markets.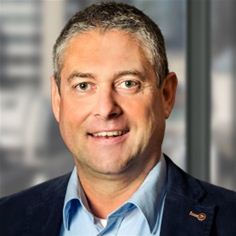 Peter Baumgartner, Sector Principal, Hampleton Partners
X2 Equity, a leading investor in growth stage high-tech companies, is joined by existing investors bm|t beteiligungsmanagement thüringen and Xenics for this financing round. The proceeds will enable FBGS to further develop its systems solutions; to expand and automate its sensor manufacturing capacity in Jena, Thuringia, Germany and build its sales operations and channels in key Asian growth markets, including China.
Marc Sperschneider will represent X2 Equity on the Board of FBGS.
"With X2 Equity we have won a new investor who not only supports us financially, but who also brings vast experience in entrepreneurship and in scaling technology businesses internationally. This additional operational expertise and support will help us enormously," said Dr. Eric Lindner, CEO, FBGS.
"X2 Equity invests in technology companies specialising in testing and measurement which serve advanced industrial markets. This sector is core to our investment strategy. Getting to know the committed FBGS team, its unique technology, and its first successful deployments of FBG sensing solutions convinced us that we needed to be part of this financing round.
"We see a really bright future and extensive customer opportunities for FBGS solutions in high-end customer markets. We are looking forward to actively supporting the FBGS team," said Marc Sperschneider, CEO, X2 Equity
"It is a great pleasure to see how FBGS has continuously developed its business. This new investment provides the company with a solid financial basis for accelerated growth," added Stephan Beier, Chairman of the Board, FBGS and Investment Manager at bm|t.
Hampleton Partners, the international mergers and acquisitions and corporate finance advisory firm for technology companies, has advised FBGS Technologies GmbH on this strategic fundraising round.
Dr. Peter Baumgartner, Sector Principal, Hampleton Partners, said: "We are very happy to see X2, with its experience in optics and system manufacturing, join FBGS to support its global expansion. As well as looking for a great strategic fit, we also focussed on finding the right 'people fit' with those all-important key management positions, to ensure the future success of the business. We believe FGBS has an exciting, high-growth future ahead of it."
ENDS
Media Contact for Hampleton Partners
Jane Henry
jane@marylebonemarketing.com
+44 789 666 8155
About Hampleton Partners
Hampleton Partners is at the forefront of international M&A and fundraising advisory for companies with technology at their core. https://www.hampletonpartners.com

Hampleton's experienced deal makers have built, bought and sold over 100 fast-growing tech businesses and provide hands-on expertise and unrivalled international advice to tech entrepreneurs and the companies who are looking to accelerate growth and maximise value. With offices in London, Frankfurt and San Francisco, Hampleton offers a global perspective with regional and sector expertise across Automotive Tech, IoT, AI, FinTech, High-Tech Industrials, Cybersecurity, VR/AR, HealthTech, Digital Marketing, Enterprise Software, IT Services, SaaS & Cloud and E-commerce.
About FBGS
FBGS is a Belgium / Germany based developer and manufacturer of high strength Fiber Bragg Gratings (FBG) using Draw Tower Grating - DTG® and FemtoSecond Grating - FSG® inscription technologies. These automated processes result in very high quality, cost-effective Fiber Bragg Gratings with unmatched performance characteristics. Based on the unique sensing components, FBGS is also designing, developing and producing customised sensor solutions. FBGS products and solutions are suitable for both standard and bespoke applications in sectors such as medical, aerospace, composite, process, civil and geological, telecom and test and measurement.
About X2 Equity
X2 Equity is an independent investment holding company focused on the funding and scaling of high-tech companies active in technology systems, advanced components, industrial software and smart industrial services. X2 Equity has offices in Munich (Germany), Phoenix AZ (US) and Suzhou (China).
More information about X2 Equity can be found at http://www.x2-equity.com
About bm|t
The Erfurt-based bm|t beteiligungsmanagement thüringen gmbh, is a subsidiary of the Thüringer Aufbaubank. bm|t currently manages eight investment funds with a total volume of 320 million €. bm|t invests in innovative companies in all high-growth sectors and at all stages of a company's lifecycle, from start-up to IPO or MBO.
More information about bm|t can be found at https://www.bm-t.com
About Xenics
Xenics is a Belgian company developing and manufacturing infrared imagers and cameras. Target markets include machine vision, process monitoring, transportation, safety and security, advanced research and medical. Since the start of the company in 2000, Xenics has steadily grown internationally with offices in Europe, USA and Asia, and has become a reliable and trusted partner for standard infrared products, as well as customised solutions for key customers.
More information about Xenics can be found at http://www.xenics.com