WASHINGTON, D.C.– December 6, 2012 – First Advantage Litigation Consulting, a Symphony Technology Group (STG) company and global leader in eDiscovery software and services, today announced the expansion of its managed review services in the company's headquarters in Washington, D.C. Building on expansions earlier this year in New York, Zurich, Frankfurt, Hong Kong and London, the move further enables the company to provide expert, multilingual support for eDiscovery and managed review worldwide.
"Our clients want global expertise and local support. We've listened and responded by expanding our review centers in the U.S., Europe and Asia and opening our data center in Zurich," said Andy Macdonald, CEO of First Advantage Litigation Consulting. "We are firmly committed to supporting our clients wherever they need us."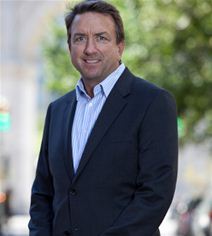 Andy Macdonald, CEO of First Advantage Litigation Consulting
More information about First Advantage's managed review services can be found at http://fadvlit.com/services/managed-review/.
About First Advantage Litigation Consulting
First Advantage Litigation Consulting is an international eDiscovery and managed review provider with extensive experience in litigation, antitrust, second requests, and internal and external investigations. The company supports law firms and corporations with cost-effective, end-to-end litigation services that include data collection, computer forensics, expert testimony, multi-lingual and on-site data processing, hosting and document review. Safe Harbor certified, the company can deploy its services rapidly and efficiently to clients anywhere in the world from offices and data centers in North America, Europe and Asia. For more information, please visit www.fadvlit.com.
About Symphony Technology Group
Symphony Technology Group (STG) is a strategic private equity firm with the mission of investing in and building great software and services companies. In addition to capital, STG provides transformation expertise to enable its companies to deliver maximum value to their clients, to drive growth through innovation, to retain and attract the best talent and to achieve best in class business performance. STG's current portfolio consists of 14 global companies. For more information, please visit http://www.symphonytg.com/
U.S. Media Contact:
Christine Boomer
First Advantage Litigation Consulting
christine.boomer@fadv.com
Telephone (202) 822-6222
European Media Contact:
Lena Ahad
Technology PR
lena@technologypr.eu
Telephone (UK) +44 07908 725212