Top Computer Forensic Expert Relocates to Meet Growing Demand
WASHINGTON, DC – November 21, 2012 – First Advantage Litigation Consulting, a Symphony Technology Group (STG) company and global leader in eDiscovery software and services, today announced that it has expanded its Hong Kong presence and appointed Paul Taylor as Managing Director. These moves are designed to meet heightened demand for litigation support from law firms and corporations operating in Hong Kong and mainland China.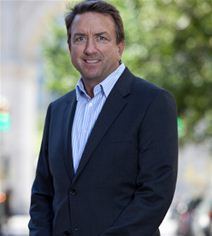 Andy Macdonald, CEO of First Advantage Litigation Consulting
"More than ever, our clients want a single firm to oversee their global discovery projects. As they expand their operations into Asia, we have seen a strong need for our services, particularly in the areas of compliance and government investigations," said Andy Macdonald, CEO of First Advantage Litigation Consulting. "Paul is a First Advantage veteran, and his move to our Hong Kong office reinforces our commitment to expanding the level of support we provide to clients located in Asia."
Prior to this appointment, Taylor had worldwide responsibility for First Advantage's Computer Forensics unit. He oversaw all data forensics, preservation, collection, and examination operations, including the allocation of human and technology resources, and was the driving force behind the growth and strategic direction of that department. Taylor managed large-scale electronic evidence matters, and frequently reported on his findings. He has testified as an expert witness in multiple jurisdictions and has also acted as a Court Appointed Third Party Computer Forensic Expert.
Contact information for the Hong Kong office can be found at http://fadvlit.com/contact-us/locations/.
About First Advantage Litigation Consulting
First Advantage Litigation Consulting is an international eDiscovery and managed review provider with extensive experience in litigation, antitrust, second requests, and internal and external investigations. The company supports law firms and corporations with cost-effective, end-to-end litigation services that include data collection, computer forensics, expert testimony, multi-lingual and on-site data processing, hosting and document review. Safe Harbor certified, the company can deploy its services rapidly and efficiently to clients anywhere in the world from offices and data centers in North America, Europe and Asia. For more information, please visit www.fadvlit.com.

About Symphony Technology Group
Symphony Technology Group (STG) is a strategic private equity firm with the mission of investing in and building great software and services companies. In addition to capital, STG provides transformation expertise to enable its companies to deliver maximum value to their clients, to drive growth through innovation, to retain and attract the best talent and to achieve best in class business performance. STG's current portfolio consists of 14 global companies. For more information, please visit http://www.symphonytg.com/
U.S. Media Contact:
Christine Boomer
First Advantage Litigation Consulting
christine.boomer@fadv.com
Telephone (202) 822-6222
European Media Contact:
Lena Ahad
Technology PR
lena@technologypr.eu
Telephone (UK) +44 07908 725212