…Effective cost control through strategic use of technology and outsourcing…
LONDON – Tuesday 2nd October, 2012 – First Advantage Litigation Consulting, a Symphony Technology Group (STG) company and leading eDiscovery services firm, today announced it will host a master class on controlling the cost of litigation and regulatory investigation. The event will take place at the European Corporate Counsel Summit 2012, which is scheduled to take place between 7 – 9 October at the Grand Hotel Huis ter Duin, Noordwijk aan Zee, Netherlands.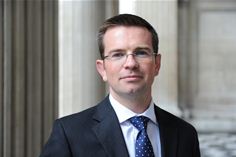 Drew Macaulay, Director at First Advantage Litigation Consulting
The eighth annual European Corporate Counsel Summit is a premium European forum bringing together leading in-house counsel with specialist international law firms and legal services providers. As an invitation-only event taking place behind closed doors, the summit offers a confidential environment for a focused discussion of key new drivers shaping the legal profession.
Drew Macaulay, Director at First Advantage Litigation Consulting will host the master class entitled, 'Effectively Responding to Regulatory Investigation and Litigation while Keeping Costs Under Control' which will take place on Sunday, 7th October 2012 at 5.00pm CET.
During this presentation Macaulay will examine:
An overview of the process of responding to an information request or disclosure exercise

Getting started with project planning and situation analysis

Which company stakeholders need to be involved and to what extent

Identifying opportunities for cost control – using technology and legal process outsourcing while minimising risk

Complications relating to multi-jurisdictional matters – the impact of data privacy restrictions and multiple languages on the process
Macaulay comments, "There has been a dramatic increase in regulatory investigations and major litigation, covering a variety of sectors from financial services to extractive industries and the technology sector. These matters frequently require corporations to collect, search and review large numbers of emails and other electronic documents, often from a number of countries and in a variety of different languages. Without a clear strategic plan and effective use of appropriate human and technical resources the costs of responding to these regulatory information requests and disclosure exercises can significantly exceed budgets."
First Advantage is also a headline sponsor of the event. For further information about First Advantage Litigation Consulting visit http://fadvlit.com
Notes to editor
About First Advantage Litigation Consulting
First Advantage Litigation Consulting is an international eDiscovery and managed review provider with extensive experience in litigation, antitrust, second requests, and internal and external investigations. The company supports law firms and corporations with cost-effective, end-to-end litigation services that include data collection, computer forensics, expert testimony, multi-lingual and on-site data processing, hosting and document review. Safe Harbor certified, the company can deploy its services rapidly and efficiently to clients anywhere in the world from offices and data centers in North America, Europe and Asia. For more information, please visit www.fadvlit.com.
About Symphony Technology Group
Symphony Technology Group (STG) is a strategic private equity firm with the mission of investing in and building great software and services companies. In addition to capital, STG provides transformation expertise to enable its companies to deliver maximum value to their clients, to drive growth through innovation, to retain and attract the best talent and to achieve best in class business performance. STG's current portfolio consists of 14 global companies. For more information, please visit http://www.symphonytg.com/.
U.S. Media Contact:
Christine Boomer
First Advantage Litigation Consulting
christine.boomer@fadv.com
Telephone (202) 822-6222
European Media Contact:
Lena Ahad
Technology PR
lena@technologypr.eu
Telephone (UK) +44 07908 725212