…Making sense of cross border e-discovery issues…
LONDON – Monday 31st October 2011 – First Advantage Litigation Consulting, the global expert in computer forensics and e-discovery for corporations and the legal profession, has announced that Michael Becker, Regional Director of Litigation at First Advantage will be presenting at the forthcoming Litigation Summit in Frankfurt, Germany. The two-day event is scheduled to take place during 23rd – 24th November 2011, at the Jumeirah hotel and will bring an impressive range of Litigation experts and in-house counsel to share best practices.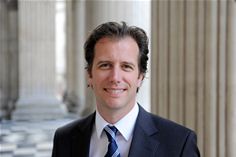 Michael Becker, Regional Director of Litigation at First Advantage Consulting
The summit will look at a range of critical issues such as Cross-Border Litigation; Asset Tracing in International Claims; managing U.S. Litigation procedures and E-Discovery processes; Arbitration & Alternative Dispute and Resolution; and Class Action Litigation. The content is ideally suited for individuals in job functions such as Chief Litigation Officer, Litigation Partners, Head of Dispute Resolution, Head of Corporate & Commercial Litigation, General and Corporate Counsel, and In-house Commercial Litigation professionals.
Michael Becker, Regional Director of Litigation at First Advantage Consulting comments, "The rise in cross-border trade has been accompanied by an increase in cross-border litigation, arbitration and regulatory investigations. The underlying causes of these disputes are, broadly speaking, the same as they have always been, but with an added layer of complexity as companies now litigate and respond to regulatory matters in a variety of jurisdictions, with varying legal frameworks and cultural nuances. Understanding your exposure can help minimise risks and there are a lot of proactive measures that legal professionals can take to ensure that they are better prepared to deal with such matters."
In addition to hearing First Advantage Litigation Consulting, other speakers include:
Dr. Georg Kirsch, Senior Litigation Counsel, Bayer AG

Dr. Ulrich Zwach, Leiter Regulatory & Public Law, Deutsche Telekom AG

Dr. Clemens-August Heusch, LL.M. Legal Counsel, Litigation, Legal & IP, Nokia GmbH

Dr. Thomas Sonnenberg, General Counsel, Ferrostaal AG

Peter Lindt, Leiter der Litigation-Gruppe, Deutsche Bank AG

Daniel Kläy, Director - Head Litigation, Credit Suisse

Dr. Pietro Brambilla, Senior Counsel - Legal/Global, Litigation, Daimler AG

Dr. Christoph G. Benedict, Chefsyndikus, Prokurist ALSTOM Deutschland AG, Chairman des Chartered Institute of Arbitration (CIArb)

Cornelis van Ophem, General Counsel & VP, Corporate, Management, Leica (Microsystems) Group

Boris Baltruschat, Philip Haberman, and Martin Riedel, Partners at Ernst & Young GmbH

Jens Bredow, Generalsekretär und Geschaeftsfuehrer, Deutschen Institution der Schiedsgerichtbarkeit (DIS)
For further information about the event or to register email info@dkn-networks.com
Notes to Editor
About First Advantage Litigation Consulting
First Advantage Litigation Consulting is a global e-Disclosure and computer forensics provider with extensive experience in litigation, antitrust, HSR Second Requests, and internal and external investigations. First Advantage supports the legal profession and corporations providing professional and cost-efficient end-to-end litigation services. Key disciplines include:
Computer Forensics: First Advantage employs more than 30 computer forensics experts and consultant worldwide. All its collection tools and protocols are all court-tested and use defensible methodologies

E-Disclosure: First Advantage will help identify what data is important and map out a plan to collect, analyse, process, search and review electronic and paper-based documents, in any language, in any jurisdiction

On-site Processing and Hosting: First Advantage deploys its processing and hosting technology at client sites across the globe, when data cannot leave a specific location due to privacy laws, corporate confidentiality and/or other jurisdictional concerns.
Safe Harbor certified, the company can deploy its services rapidly and efficiently to clients anywhere in the world from offices and data centers in North America, Europe and Asia.
European media contact:
Lena Ahad
Technology PR
lena@technologypr.eu
Telephone (UK) +44 07908 725212