On May 15th, Geoffroy de Lamalle, Founder and CEO of eProseed, took the stage to welcome the customers, technologists and partners who came to attend the first edition of eProseed's TechForum, a two-day event held in parallel with ICT Spring Europe at the European Convention Center Luxembourg. The TechForum is aimed at providing a deep dive into the world of Oracle technologies, featuring keynotes, customer cases and live demos presented by eProseed's leading technology experts.
The summit kicked off with a technical session dedicated to Oracle IoT Cloud Service, a platform designed to help organizations quickly build and deploy IoT applications, and capture and analyze their IoT data. Luc Bors, Oracle ACE Director, Partner and Technical Director at eProseed, showed the attendees how to use Oracle IoT Cloud Service for real-time analytics. Using a homemade robot rover, he demonstrated how to connect devices to the IoT Cloud Service, display sensor data from those devices in a web application, perform real-time analytics on IoT streams and events, and finally publish the analyzed stream and show the results in a web application.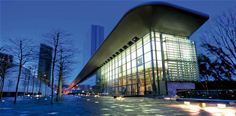 Luxembourg ECCL
"Although many organizations still have on-premise Identity and Access Management platforms, enterprises are more and more looking at IAM solutions in the Cloud", explained Ronald van Luttikhuizen, Oracle ACE Director and eProseed Partner, to the audience attending the firm's technical summit. Oracle Identity Cloud Service (IDCS) meets this need. IDCS is a cloud-native security and identity management platform providing a set of hybrid identity features to maintain a single identity for each user across their on-premise and in-the-Cloud services. After having presented in greater detail some key features of IDCS, eProseed CTO Fabien Henriet summarized the main benefits brought by Oracle's hybrid access management platform: "IDCS is a complete suite that embeds numerous components for managing centrally user identities and entitlements, supporting authentication and authorization mechanisms." Ronald van Luttikhuizen further underlined that eProseed was the first Oracle partner who had implemented Oracle API Platform Cloud Service, including IDCS and OAuth 2.0.
The purpose of the session presented by Lonneke Dikmans, Head of Center of Excellence at eProseed, was to introduce the Blockchain technology to a non-financial audience, highlighting its history, architecture, and technical solutions. Lonneke Dikmans also explained what Blockchain meant for the FinTech industry and how this technology could be applied to the Healthcare sector and to more general cases involving many stakeholders. The session concluded with some code examples from open source projects to help developers interested in getting started with Blockchain.
For Marco Gralike and Syed Jaffar Hussain, Oracle ACE Directors, "as businesses become global, it is quite challenging to ensure that database services are available 24x7 and maintain the persistent performance round the clock. Oracle environments with large numbers of databases are no exception and require a lot of efforts and DBA interventions to keep running smoothly." Oracle 18c Autonomous Health Framework (AHF), a new generation tool powered by applied machine learning capabilities, helps keeping the underlying database systems healthy with very minimal human reaction time. During their presentation, Marco Gralike and Jaffar Hussain highlighted the concepts of AHF architecture and talked about the components, what sorts of issues were addressed and how organizations could ensure persistent database performance.
Deploying a disaster recovery site can be a huge investment since a new datacenter has to be considered in a remote site. And of course it takes time to build it. Oracle Cloud offers a scalable, flexible, reliable and highly available infrastructure where a disaster recovery site can be built in a few hours, with less investment than on-premise, and without licensing issues. This is what Deiby Gomez and Nassyam Basha, both Oracle ACE Directors, demonstrated during their session, exploring diverse scenarios and configurations for database and middleware Hybrid Cloud solutions featuring on-premise production sites with Oracle Cloud-hosted disaster recovery sites.
"Mobile apps are now not only a common deployment choice, in some cases they are the only one", according to Simon Haslam, Oracle ACE Director and Partner at eProseed UK, who gave the next session. Last year eProseed built a mobile app for a UK Retailer to improve efficiency of their Click & Collect order processing at over 200 stores, as well as improve the customer experience. This app runs on ruggedized Android handheld devices with laser scanners and Bluetooth portable printers. "With their core systems already running SOA Suite and WebCenter, it was natural to consider complementary Oracle technologies for the mobile application", he said. He described how eProseed successfully delivered such a mobile application considering user experience, expectations, device management, rollout, and some specifics around the Oracle mobile technologies used.
"At Oracle we believe that cloud is only the first step to a different way of working that changes the nature of the relationship with the technology that you use for building your solutions", explained James Allerton-Austin, Senior Director of Product Management at Oracle Corporation to the participants to the event. He announced that, to allow their customers to find the time to translate their business ideas into reality, Oracle is expanding its Oracle Cloud Platform Autonomous Services beyond the Oracle Autonomous Database, to make all Oracle Cloud Platform services self-driving, self-securing and self-repairing. "The Oracle Autonomous Cloud is the platform that allows you to focus on the bigger picture, a platform that delivers distinct value, so that you have the time to execute your ideas", he said. Multiple autonomous database services and new autonomous capabilities for other key functions – such as security, development, and analytics - are scheduled to be available in the coming months.
"eProseed offers a range of Concierge Services to manage, monitor and maintain the reliability and operational availability of your Oracle platform", said Geoffroy de Lamalle to begin the last intervention of the day. He told the attendees how, leveraging industry standards for managing support calls, eProseed demonstrates an uncommon ability to diagnose and resolve issues. Several customers followed one another on the stage, reflecting on their experience with eProseed's quality of service and sense of commitment.
The second day of the TechForum on May 16th was dedicated to iMendos, a sister company of eProseed specializing in Business Process Management and transformational change. Tanguy Petre, CEO at iMendos, showed the participants how to gain business with effective Customer Experience Management, leveraging on iMendos expertise and professional tools from Software AG's Digital Business platform, ARIS.
Tanguy Petre then gave the floor to Steffen Exeler, Senior Expert ARIS Solution, who demonstrated how ARIS Accelerators and Dashboards for GDPR could help organizations take ownership of the new EU data protection regulation's requirements.
The summit ended with an expert session by Peggy Welche on the advanced SDLC modeling framework developed jointly by iMendos and eProseed. "Transforming organizations is challenging. Ensuring user engagement and requirements elicitation, delivering quality and reusability, keeping the pace on agile development while avoiding pitfalls are all important collaborative challenges", she said. Combining incremental and agile methods with software tools from ARIS, the SDLC framework developed by iMendos allows all stakeholders to get clear insights even into complex projects and gain essential advantages by taking all available information into account.
About eProseed
eProseed is an ICT services provider and a software publisher. Boasting 9 Oracle ACE Directors and honored with 19 Oracle Excellence Awards in the last 8 years, eProseed is an Oracle Platinum Partner with in-depth expertise in Oracle Database, Oracle Fusion Middleware and Oracle Engineered Systems.
eProseed's portfolio of business applications and business accelerators is built on state-of-the-art, reliable technologies and sound knowledge of today's challenges, developed and maintained with the highest standards in mind. Comprehensive training and support are provided by eProseed's experts for both applications and underlying technologies.
A fast-growing ICT services and software company with global reach, eProseed is headquartered in Luxembourg, a leading financial and digital center in the heart of Europe. eProseed has offices in Beirut (LB), Brussels (BE), Bucharest (RO), Dubai (AE), Guatemala City (GT), Larnaca (CY), London (UK), New York, (USA), Paris (FR), Porto (PT), Riyadh (SAU), Sydney (AU), and Utrecht (NL).
***
Contact
Alexandra Toma
Email: alexandra.toma@eproseed.com
Phone: +40 767 670 566