First Utility, the UK's largest independent energy provider, welcomes the CMA's proposed remedies to address the challenges in the retail energy market today.
Ian McCaig, CEO First Utility, the largest independent energy provider, said:
"We have long said that the Big Six keep their loyal customers in the dark about cheaper deals resulting in disengagement and a lack of trust. Transparent and frequent communication is the key to engaging customers to help them switch and save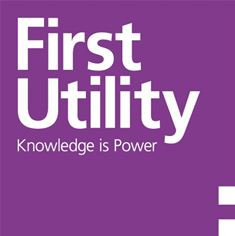 First Utility logo
"We are pleased that the proposal to open up customer databases is focused on the most disengaged segment of the market - those who have been on expensive standard variable tariffs for more than three years. The CMA has recognised that it is vital this is properly governed to avoid customers being bombarded with information from more than 30 suppliers, which could further damage trust.
"We are particularly pleased to see that the CMA proposes tests to focus on better informing customers. This includes information about the cheapest tariffs on the market and a name change for the standard variable tariff to better reflect that it is an 'out of contract' tariff - two things we have consistently championed. One thing we have not seen the proposals tackle is frequency of customer communication. This is something we will encourage the CMA to include in the tests. We have provided the CMA with compelling evidence that this works. We communicate our best deals to our customers every month and as a result, less than 20% are on a standard variable tariff compared to 70% with the Big Six.
"It is also promising that the CMA is addressing the most vulnerable with a temporary price cap for those on pre-payment meters - an area of the market that has been largely underserved."
About First Utility
First Utility is the UK's largest independent energy supplier. It supplies gas and electricity to more than 900,000 customers throughout the UK and is committed to helping them reduce their energy bills by offering cheaper tariffs, helping customers use less energy through the use of innovative technology and campaigning for industry change. First Utility also donates 1% of its profits each year to the First Utility Foundation, an independent charitable organisation with a goal to improve the lives of vulnerable families and individuals across the UK www.first-utility-foundation.org.uk