Mobile content wrapper business signs deal with Indiagames and plans major OEM rollouts in India
London, May 23, 2011: Flexion (www.flexion.se) has announced that its service is now integrated with India's leading games provider, Indiagames. The deal means that the Flexion wrapper will be connected to all of India's major telecoms operators, with billing already live on Sony Ericsson's Try&Buy preloads. Flexion is also preparing further rollouts in India with existing and new OEM customers, as the opportunity for mobile content monetisation is rapidly growing in the Indian market.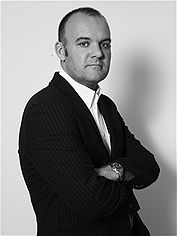 Jens Lauritzson
The Flexion wrapper combined with direct operator billing through Indiagames' operator network offers a unique solution to both OEMs and Content Providers. The wrapper solution will help to address the challenge of content discovery and monetisation that has hindered the strong potential in the region for mobile downloads.
The partnership is part of a wider Flexion rollout across India in response to the growing mobile content opportunities across the region, with Sony Ericsson, EA and Alcatel the first partners to benefit from the improved billing offered by Flexion. A number of further content publishers and OEM partnerships are also lined up over the coming months, marking the first phase in Flexion's global rollout.
"The growth potential for mobile content in India is huge, and will expand as new handsets and new payment methods mean more people can try and buy content," said Samir Bangara, COO, Indiagames. "Dominated by low credit customers, the sector holds strong potential for micro payments or pay-per-use models, which offer several pricing options for specific content."
The Indian market is growing fast and as lower priced smart phones are entering the market, especially Android handsets, so is the demand for content. In 2009, the mobile entertainment industry in India was worth US$1.2billion: in 2015, this is predicted to be US$4.9billion. Gaming is gaining traction amongst consumers with the localisation of gaming content and the launch of more sophisticated handsets better adapted to gaming.
Flexion's wrapper technology works by creating a small amount of code that is 'wrapped' around the original content. This wrapped code can then enable a range of additional services, such as in-app billing, DRM and content discovery. Content owners can this way create customised pricing options combined with "Try & Buy" and also offer more content to its customers through a dynamic storefront delivered with every wrapped game.
"Our partnership with Indiagames is really exciting and unique in the sense that together we can offer the best customer experience and have a real stab at content monetisation in India," said Jens Lauritzson, CEO of Flexion. "India is a market with millions of subscribers, yet many of them have a lower discretionary spend. It is a market that could explode in content terms if penetration can be improved."
Traditionally, the monetisation of mobile content has been a challenge in developing markets such as India. This is partly due to low income levels and the prevalence of pay as you go (PAYG) which has resulted in lower penetration for premium content. The traditional Pay-per-download model is not converting well in these situations as a majority of customers fail before downloading the content. Users then rarely search out the same piece of content when they do have credit. Flexion addresses both content discovery and conversion by offering customers to download first and pay later. Once a game has been downloaded customers can choose a pricing offer that suits them as well as downloading other games to try.
Flexion recently announced that its service has hit 25 million users, marking a year on year increase of over 100%, with the number of new users growing at a rate of 3.5 million per month. As the number of content publishers and OEMs that use Flexion increases, a growing number of consumers are being exposed to the service and are able to access more content with ease.
Flexion's rapid growth has been helped by the support offered to the service by device manufacturers, operators, retailers and publishers. Flexion's customers include global brands such as Hutchison 3G, Telefonica O2, Orange Group, Sony Ericsson, Alcatel, Nokia and EA.
# ENDS #
About Flexion
The Flexion wrapping engine automatically prepares any J2ME, Blackberry or Android application and acts as the gateway to delivering a flexible pricing and DRM platform which can be managed by the retailer. Its Discovery feature offers a fully dynamic in-application browser which can be used to deliver any type of store front and can be integrated with 3rd party stores with little effort.
In January 2011 Flexion became the trading name for Accumulate UK Limited which is part of the Accumulate Group located in London and Stockholm.
For further information please visit: http://www.Flexion.se
Press Contact:
Patrick Smith
Joshua PR
Patrick.smith@joshuapr.com
+44 7734 600553
About Indiagames
Indiagames is India's largest integrated game developer-publisher across mobile, online and the Interactive Television. The company has been a pioneer in the mobile gaming space and has partnered with several major game publishers and media companies in the world such as EA, Disney, THQ, Atari, Universal, Fox, Warner brothers, Sony, MTV, 2K and others whose IP has been published across global leading telecoms including Verizon, Vodafone, Airtel, AT&T, Telstra and others. Some of Indiagames' successful titles include the first Spiderman game on mobile, Bioshock, Garfield, Godzilla and Warchess (iPad). Two of the largest IPs developed and published by Indiagames includes the IPL cricket franchise for mobile, iPhone, iPad and online as well as the hit game Bruce Lee on all mobile, iPhone and iPad platforms. In India the company runs the only subscription based PC games service called "Games on Demand" across all major broadband operators. Indiagames' triple-play games model is complimented by its presence as the largest operator of ITV Games Services with leading satellite TV service providers in India.
Indiagames' major shareholders include UTV Software Communications, Cisco Systems and Adobe Systems
Press Contacts:
Aishwarya Gurjar
UTV
9619847047
aishwarya.gurjar@utvgroup.com
Pallavi Deshmukh
UTV
9769956801
pallavi.deshmukh@utvgroup.com