Digital economy requires a radical rethink to address growing skills gap, says 123ContactForm
Timisoara, Romania | September 24th, 2015: Europe's digital economy runs the risk of losing out to the likes of India and China if it doesn't urgently address its growing skills gap. The emphasis on coding is now outdated and instead the focus should be on educating children in a wider variety of digital and data skills, according to Florin Cornianu, CEO and co-founder of SaaS provider 123ContactForm.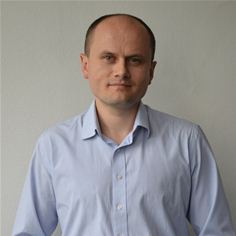 Florin Cornianu
"Everyone is trying to push kids into STEM jobs: they need to be able to code, they must learn HTML skills," commented Cornianu. "But programming skills, although not obsolete, are not the only skills that will be required. For Europe to be competitive, programming won't be as important as we had been previously led to believe."
To survive, Europe's digital economy must adapt to the rise in Software as a Service (SaaS), which means that programming skills are no longer as important as they once were. SaaS providers, such as 123ContactForm, do the 'heavy lifting' for many organisations. By providing a software solution, they remove the need for IT departments to develop in-house solutions.
There's no doubt that demand for roles involving data analytics skills are on the rise:
Research has found that there is now a digital skills gap, which businesses perceive as hindering their success with using data
At the end of 2014, there had been 123% increase in demand for project managers with big data expertise compared to 54% for Software as a Service roles
Nesta has found that there is a shortage of data analysts who can transform big data into commercial value, and that data scientists – creative workers with a mix of coding skills, statistics and business nous – are particularly hard to come by
"Programming should be much more than just being a code monkey," Nick Flaherty from technology club DigiMakers
"What we actually need are people who can combine data analytics, data software, business acumen and more," Emil Berthelsen, Principal Analyst at Machina Research.
Whilst the rise in SaaS is not a new phenomenon, the knock-on effect on the jobs of the future has not yet been fully explored. SaaS platforms are creating a data-driven culture but making sense of that data requires a variety of different skills to not only manage it but also to analyse it and assess its impact within a business environment.
Some coding clubs are already beginning to look beyond programming to address the skills gap of the future. Nick Flaherty runs DigiMakers, a Bristol-based technology club aimed at children between 7 and 18 years old, parents and educators.
"Current policies commoditise coding, devaluing it. Our aim is to help children understand the entire architecture, from system to hardware and software, and how that fits into a business. It's a much wider skill set," said Flaherty. "We can't compete with China and India when it comes to coding as a commodity, but what we can do is ensure today's children are equipped with a range of skills that encompass science, technology and creativity."
Being able to analyse data is not the only skill the workforce is lacking.
"Whilst data scientists exist, the challenge is that the skills needed for data analytics are currently divided between five or six people," explained Emil Berthelsen, Principal Analyst at Machina Research. "SaaS providers such as 123ContactForm remove the data software challenge. Most enterprises have good business analysts, but with the rise in the Internet of Things and connected devices, data is now coming from much richer sources and there are currently very few teaching programmes that address this deeper requirement for data analytics."
"As more and more tools like 123ContactForm become available, it is skills other than programming that will dominate in a few years' time," added Cornianu. "Unless we acknowledge now that these skills are required, we are going to have a nation of coders but no one who knows what to do with the resulting data. It's time for the post-developer role to be identified and nurtured."
- Ends -
Notes to Editors
- Digital skills gap research – B2BMarketing: http://b2bmarketing.net/news/archive/news-poor-data-sets-lack-alignment-skills-gaps-hampering-customer-centricity
- 123% increase in demand for project managers – Forbes: http://www.forbes.com/sites/louiscolumbus/2014/12/29/where-big-data-jobs-will-be-in-2015/
- Nesta & data analysts: http://www.nesta.org.uk/news/mind-data-skills-gap-uk-businesses-warn-shortage-talent-able-transform-big-data-big-value#sthash.ua4hcBa9.dpuf
About 123ContactForm
123ContactForm is a powerful web form builder that allows organizations to easily, securely and confidentially create forms and surveys without programming skills.
With 123ContactForm users are able to create forms visually, obtain the script in a few clicks and start collecting data on their webpages within minutes. For marketers, 123ContactForm simplifies lead collection and administration across all campaigns, via contact forms, lead generation forms, surveys, event registration forms, online forms and more, no matter the level of complexity. Enterprises can streamline their entire workflow through forms and even install a custom white label form builder into their marketing systems with the help of 123ContactForm.
123ContactForm integrates with many third party applications, such as Google Docs, SalesForce, MailChimp, and many more and offers full security and peace of mind through antispam protection, data recovery, virus and malware protection, HTTPS connection on sign up, Backups and SSL Encryption.
Founded in 2008, in Timisoara, Romania, 123ContactForm offers free services for casual users, with premium accounts to scale up and get access to more powerful features. For more information see www.123contactform.com.
Press Contact
Kate Gordon
Joshua PR for 123ContactForm
kate.gordon@joshuapr.com
+44 7980 921961