January 14, 2013; London UK; Small businesses have revealed that they want to network more in 2013 after spending too much time trapped behind their desks last year. This is according to the results of a recent social survey by MOO.COM, the award-winning London based digital print business.
An industry leader in Tech City, MOO asked its social communities on Facebook and Twitter what their biggest business barrier was over the last 12 months. Nearly two-thirds (61.5 per cent) admitted that it was not having enough time to get out of the office and meet people face to face.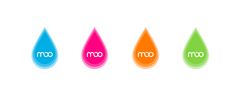 MOO Logo
Respondents also said that facing distractions in the office (23 per cent) and too many emails (15 per cent) were also barriers to getting on with business in 2012.
Looking to 2013, MOO asked its social community what changes they would like to implement in the next 12 months. Over half (56 per cent) said they would like to spend more time meeting people and networking.
Given the potential business value of face to face networking – according to a survey of 152 business owners by MOO earlier this year* – this suggests that if business resolutions are kept this year, then 2013 is going to be a bright year for the small business community.
"It's so easy to overlook the value of face to face networking in business today, but clearly our own community of users sees the importance of it and wants to do more of it," according to MOO's Head of Marketing, Paul Lewis. "Nothing quite beats looking someone straight in the eye – so our advice is to be confident, be sincere and leave a lasting impression. And remember, networking can happen anytime, anyplace, anywhere – the train, the pub or the gym – so keep some business cards on you at all times!"
The way that small businesses are able to build better connections with customers and understand the concept of relationship-building leading to more sales is echoed by Enterprise Nation's (www.enterprisenation.com) recent predictions for small business trends in the UK over the next 12 months. The community, which provides support for homegrown startups, asked its 75,000 members what they thought the New Year had in store for UK small businesses. The full list of predictions can be accessed here.
5 Small Business Predictions for 2013 by Enterprise Nation
Small businesses will outsmart big businesses

Sales via online channels will enable international expansion

Squeezed budgets will force small businesses to prove value and return on investment

Mobile will change everything from payments to work styles

Small businesses will grow turnover, not headcount
* MOO.COM interviewed 152 owners of small businesses in the UK (September 2012) about how they networked to help their ventures grow. They found that 42 per cent believe if they were to hand out 100 business cards, it would generate £5,000 a year or more in revenue. Spread across the UK's 4.5 million small and medium-sized businesses (SMBs) it adds up to a staggering £9.45 billion a year netted through personal contact in business.
Notes for editors:
MOO is one of the world's fastest-growing online printers, focusing mainly on identity products such as business cards

MOO printed 50 million business cards last year and is expecting this to rise to nearly 100 million in 2012

Whilst some print categories are suffering, the Business Card market is flourishing, growing some 20 per cent a year over the past four years (2008 to 2010: Keynote Market Report - Printing 2011)

Print is an incredibly big market, some $640 billion a year, 18x the Video Games industry and 14x the Online Advertising industry and 10x the Music Industry. It is the second largest employer in the USA.
About MOO.COM
MOO is an award-winning online print business that is passionate about great design and the difference it can make to its customers and the world. Launched in 2006, MOO aims to disrupt the $640 billion global print industry by combining the values of professional design with accessibility and reach of the web; making great design available to all. By applying Web 2.0 principles to a 500 year-old market, MOO has become one of the fastest growing print businesses in the world, with triple digit annual growth and a global reach since launch. MOO prints millions of cards a month and has served customers in over 200 countries. MOO also empowers companies of 10 or more employees with MOO for Business, offering volume discounts and easy order management for entire organisations. For more information, visit www.moo.com.
About Enterprise Nation
Enterprise Nation helps thousands of people in the UK turn their good ideas into great businesses. It runs startup classes around the country and publishes business books and blogs on everything from finding funding to going global.
Enterprise Nation members take their startups to the next level with a comprehensive support package that includes marketing help and networking opportunities - and soon to include over £500-worth of business benefits.
Media Contacts:
Joe Groves/Amanda Hassall
Sparkpr for Moo.com
joe@sparkpr.com / ahassall@sparkpr.com
0207 033 7780 / 07855 359889