72 per cent growth leads to opening of new London based office
Jennifer Reid appointed as Director to continue growth strategy
Growing 'next generation' PR agency, The CommsCo, today announced the appointment of Jennifer Reid to the position of Director, in its newly opened London office. Reid joins The CommsCo after nearly 15 years of working in B2B technology, and most recently four years at Caplin Systems, where she managed PR and Marketing in EMEA for the global e-distribution specialist.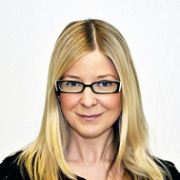 Jennifer Reid
Working closely with The CommsCo co-founder and MD, Ilona Hitel, Reid will help to scale the team across both its Winchester and new London office locations.
"This is a wonderful opportunity to help grow The CommsCo and to be part of an agency that is actively practicing inbound marketing. The team has proven success in delivering compelling content marketing strategies for its clients, across a variety of social media and PR channels," says Reid. "Inbound marketing has always been at the heart of what I do; it's great to be part of a firm that recognises the importance of creating specific content aligned to its customers' needs and the impact this can have on lead generation."
Reid joins at a pivotal time for The CommsCo, which has reported a 72 per cent growth since its launch last April. Additionally, it has effectively more than doubled its client list from seven to 15 clients in that time, including: Centrix Software, ControlCircle, The Mabey Group, Mabey Hire and SysMech.
"We're excited about what Jennifer brings to The CommsCo" says Hitel. "She's an entrepreneurial leader with a deep understanding of inbound marketing, social media strategy and marketing automation, as well as an accomplished manager of press relations. Jennifer's appointment will strengthen and broaden our team as we continue our growth in 2014 and the years ahead."
The CommsCo team continues to grow and is recruiting for an account manager to support the new London office, as well as account executives for its Winchester and London office.
"The firm is in a great position as it truly understands how the communications landscape has changed and has formed a unique proposition around it. I'm delighted to have joined an extremely experienced and well-connected team. I can tell already, this is going to be fun."
NOTES TO EDITORS
The CommsCo supports customers by creating compelling content which integrates with their marketing messages and activities, across a variety of channels: email, social media, traditional PR & AR, and events. It helps organisations to build a communication framework, which differentiates, builds profile and drives lead generation. Its customer portfolio includes Centrix Software, ControlCircle, The Mabey Group, Mabey Hire and SysMech. The CommsCo is part of CleverTouch, Europe's largest marketing automation agency, and has UK-based offices in Winchester and Richmond.
For further information please visit or engage with us at:
http://www.thecommsco.com/
@TheCommsCo
Facebook
LinkedIn
Or contact: Nick Rewcastle, Account Executive at nrewcastle@thecommsco.com, 01962 677 002 or 07787 402 289