Michael Jones brings leadership experience in ecommerce, mobile commerce and Software-as-a-Service to Amplience as customers adopt its Content Management platform globally
NEW YORK, August 14, 2018 -- Amplience, the global leader in cloud-based Content Management and Asset Management Software-as-a-Service, today announced that Michael Jones has been appointed Chief Revenue Officer to support the company's ongoing global growth and help customers deliver compelling, personalized experiences that increase revenues. As Chief Revenue Officer, Jones is responsible for all worldwide marketing, sales, business development, customer success, professional services and executing the company's strategy to attract brands, retailers and consumer goods companies. He will report to Amplience's CEO, James Brooke, and become a member of Amplience's executive team.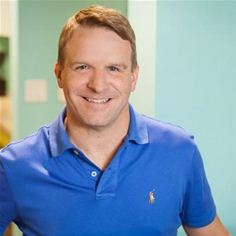 Michael Jones at Amplience
"I am delighted to welcome Michael to the team," said James Brooke, CEO of Amplience. "Our customers are challenged to create more and better content to continue to engage with rapidly evolving consumers, and they are deploying our Retail Engagement Platform organization-wide and at unprecedented scale. Michael's experience in scaling the customer operations of fast growing technology companies, combined with his deep understanding of the challenges and opportunities that our customers face, make him the ideal partner to take Amplience to the next level. Michael and I will work closely together to continue to drive rapid revenue growth in EMEA and North America."
With more than 20 years of industry experience, Jones has previously served in executive roles at ChannelAdvisor (NYSE: ECOM), eBay (NYSE: EBAY), RetailMeNot (acquired by Harland Clarke) and most recently Anatwine (acquired by Berlin based Zalando (Xetra: ZAL)). Jones is also currently on the Advisory Board of Reveal Mobile, a leader in location-based marketing. Jones has a track record of leading and successfully helping scale technology companies over the last two decades.
"I've been in the retail technology and ecommerce space for many years and have directly witnessed the rapidly changing retail landscape," said Jones. "Today there is an acceleration of the blurring of the lines between online, offline and mobile commerce. With that blurring comes some important focus areas retailers and brands must nail to win—ease of use, vast selection of products, fast and free shipping, competitive pricing and many different content types to build their brand voice and reach out to consumers on any device or screen at any time. Amplience has developed a platform that truly empowers retailers to adapt to this changing landscape and prepares them for the future, which is why I find this to be such an exciting opportunity and why I'm thrilled to join the company."
Amplience recently announced its successful $37M Series C funding round led by Octopus Ventures, with participation from Columbia Lake Partners. Ecommerce organizations across the globe rely on the Amplience platform for content management, asset management and dynamic media delivery at scale. With Amplience—recently recognized by Aragon Research as a "Hot Vendor" in 'Dynamic Experience Management'—marketing and ecommerce teams can work together to create high-performance, differentiated shopping experiences, across any platform, that turn shoppers into loyal customers.
– ENDS –
About Amplience
The Amplience Platform for Retail Engagement signals the end of today's content production bottlenecks for retailers, transforming content management to enable the delivery of engaging shopping experiences across all channels. Amplience enables the velocity of fresh content necessary to convert customers at every point of inspiration, driving sales and productivity - without scaling up teams. Amplience serves more than 200 of the world's leading retailers including Crate and Barrel, Gymboree, Mulberry, Shop Direct & TUMI.
For more information on the Amplience platform and the Retail Engagement Platform, including Dynamic Content, please visit www.amplience.com.