Inverness, the largest city in the Scottish Highlands, has seen over 17,000 people access its free city centre WiFi in just 6 months following a collaboration between The Highland Council, Purple and Rapier Systems.
The Highland Council sought a WiFi solution that would allow them to identify who visits the city and gain a way of effectively communicating with people. Having limited visibility of visitors prohibited them from making effective, strategic changes to the city's facilities, stores, events and promotions.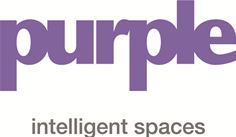 Purple logo
At the end of last year Rapier Systems, specialists in wireless networks and systems, installed Purple's WiFi and analytics platform and Ruckus equipment at the city's famous Victorian Market plus other popular streets in the centre. Since installation, the network has received almost 17,000 users, with the majority of individuals using the network for 1 hour or more.
With Purple, the council can identify exactly where visitors are from, with the top three visitor locations including Inverness, Aberdeen and Glasgow. Through identifying where people are from they can ensure that any events hosted in Inverness don't clash with other happenings in cities where visitors often travel from.
As well as visitor location, Purple reports also highlight the city's most popular age group, gender and when people last visited, which can be useful for marketing and to help plan for the city's future. Data about visitors will also be shared with stakeholders, groups, business and stakeholders to make more informed decisions which may have an effect on the city and surrounding areas.
Within the last few months presence analytics have also been activated in the city centre, which enables the council to gain a deeper understanding of their visitors. With presence reports, the team can identify exactly how long people stay for on average, the split between repeat and new visitors and the most popular time of day for people to visit. This information is extremely useful for the council, especially when monitoring the popularity of events being hosted in Inverness city centre.
Due to the success of this roll out the Highland Council has recently agreed to roll out Phase 2 of its city centre WiFi Project after a very impressive pilot. Phase 3 aims to take the project model out to towns throughout the highlands using the existing model created from the pilot and main roll out. This project is seen as an important part of the digital upscaling of the Highlands region.
Commenting on the Inverness WiFi rollout, Gavin Wheeldon, CEO of Purple, said: "I'm delighted to hear that the Highland Council has been pleased with the pilot of Purple's solution by Rapier Networks in the city of Inverness. Metropolises around the world are starting to offer free connectivity and becoming smarter so it makes me proud to know that Purple is proving pivotal in the evolution of Inverness and the Highlands region as a whole."
About Purple: https://www.purple.ai/
Purple's solution allows businesses to monitor their physical spaces and actively promote their brand, while providing valuable insights into customer behaviour within venues.
With over 20 million users across 125 countries, Purple works with a range of brands and venues, including Legoland, Jaguar, United Wireless Arena, City of York, TUI, Centurylink, Outback Steakhouse, Pizza Express, British Land, Merlin Entertainments Group and the Indiana Pacers.
It has a global agreement in place with Westcon Comstor, in addition to an active reseller base of over 1,200 in 102 countries. Purple employs over 100 full time staff and currently has offices in the UK, US, Spain, Australia, Singapore and Chile, with more offices planned.
Purple is experiencing growth in multiple sectors, including hospitality, where people have time to spend online; in retail, where footfall tracking is essential; in healthcare, offering transparency around service and communication; and in entire cities moving towards the Internet of Things.
Purple divides its offering into two specific segments; WiFi Solutions and Location Services. Free and Enhanced licenses are available for both WiFi Solutions and Location Services.
Purple WiFi is the well-established guest WiFi, analytics, and marketing product.

Key features include:

Splash Pages - Create branded splash pages with our drag and drop editor
Email & SMS - Send emails & SMS based on demographics and behaviour
Reviews - Connect review platforms and send feedback requests
Content Filtering
Bandwidth Management
Reporting and Insights

Purple Location is a location based services product that works to actually pinpoint devices within physical spaces. Key features include:

Heatmapping
Moving Venues - For Public Transport
WiBeacons - Location Hardware
Press contacts:
Lloyd Gofton - lloyd@liberatemedia.com - +44 (0)7919 353 484
Justine Holman - justine@liberatemedia.com - +44 (0)7808 608416
Catherine Goddard – catherine@liberatemedia.com - +44 (0)7720 635048