New appointment will drive company's growth and strategy in Americas region
London, UK – 12 December 2018 – The Emmy™ Award winning content and revenue protection specialist, Friend MTS has appointed Brad Parobek as its new Senior Vice President (SVP) Sales Americas. The role will see Parobek head-up current operations within North and South America to drive overall strategy and regional growth.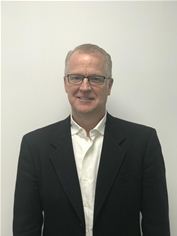 Brad Parobek
With over 31 years of experience working within complex environments such as Cable and IT Telco, Broadcasters Network Infrastructures, Cloud and Device sectors, Parobek brings with him solid expertise in Digital TV, Digital Video, TV & Media technologies. Prior to joining Friend MTS, he held senior VP MSO sales positions at large brands including Nokia and Huawei Technologies, plus various software technology companies.
"Brad's vast experience means he is the ideal person to lead the Friend MTS team in the Americas," comments Simon Williamson Chief Commercial Officer, Friend MTS. "His ambitious business and sales acumen will help us further establish Friend MTS as the leading content protection company in the world."
"The importance of protecting content against revenue loss through piracy and illegal streaming is critical to any rights owner, MSO or broadcaster," said Brad Parobek, SVP Sales Americas. "Streaming piracy has a huge impact on the industry reducing revenues but also driving up prices to legitimate viewers. I'm looking forward to being part of the team at Friend MTS whose mission it is to help the media and entertainment industry overcome this ongoing challenge."
--END--
About Friend MTS
Friend MTS protects content and revenues for many of the world's largest media and entertainment companies. Its broadcast and OTT security services protect premium live channels and events, as well as on demand entertainment programming from illegal redistribution. The company's Emmy™ Award winning portfolio of managed services includes global monitoring using advanced network forensics technology and fingerprint-based automatic content recognition. This enables detailed insights on illicit video consumption and network-level piracy mitigation. The monitoring capability, coupled with the world's most deployed subscriber-level watermarking technology and direct integrations with subscriber management systems, allows the rapid, automated termination of illegal sources of service or content theft. For more information about Friend MTS, visit www.friendmts.com
PR CONTACT
Melanie Johnson / Milly Atkinson-Handley
Eskenzi PR
Tel: +44 (0)20 7183 2849
Email: friendmts@eskenzipr.com