After suffering a stroke in 2008 Penni Pike, Richard Branson's Executive PA of 31 dynamic years, was told she would not walk or talk again.
Today, however, she has overcome the odds to use her vast expertise and knowledge to support entrepreneurs throughout the UK - as the special advisor of leading Virtual PA company Time etc.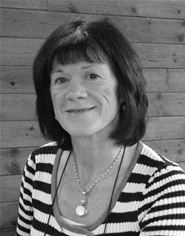 Penni Pike
The Virgin years
Penni played a vital role in growing Virgin and directly supporting Sir Richard Branson in his business ventures, and personal challenges – from music, planes and trains to around-the-world boat ad balloon expeditions.
From the launch of Tubular Bells, to the expansion of Necker Island and planning a last minute Cuban Christmas – Penni was there through it all.
Battling adversity
When she retired in 2006, Richard gave her his precious boat for seven years. Penni hoped for some much-needed rest, using the boat as her London base.
Sadly, Penni suffered a stroke early on in her retirement, at the age of 56. It was devastating for Penni, who became debilitated and was told she would struggle to recover. Three years later, she has certainly proven them wrong by returning back to work with Virtual PA company, Time etc.
"I refused to sit back and accept it," explains Penni. "Richard taught me that almost nothing is improbable and that everything is possible – I used this as my utmost inspiration during a very difficult time."
The champion of entrepreneurs
After completing a somewhat grueling rehabilitation programme, Penni is ready to get back to doing what she does best. She felt it was a waste not to use the expertise she had gained from her time at Virgin and wanted to continue supporting busy entrepreneurs to the best of her ability.
A chance meeting with Barnaby Lashbrooke, 29-year-old multi-millionaire founder of www.timeetc.co.uk, the UK's leading Virtual PA company, made this a possibility. www.timeetc.co.uk is a pioneering Virtual PA company that provides entrepreneurs with the help they need to run their businesses, without having to employ a full time assistant. The company has grown rapidly since 2007, and now has a £1.1 million turnover
In August 2011, Penni joined them as their special advisor; she now supports clients, guides staff and gives advice on the service, using her invaluable knowledge.
"It's a fantastic company, run by a bold entrepreneur," says Penni, explaining why she chose www.timeetc.co.uk. "It reminds me of the best spirit that animated Virgin."
And what does Sir Richard, Penni's old boss, make of her new partnership? "Virtual PA companies like Time etc supporting entrepreneurs is vital," adds Richard. "These people will run the big companies and create the new jobs of the future."
NOTE TO EDITORS
For all media enquiries and to obtain high-res images and logos, please contact Ceri Gautama, Media Manager on 0844 561 0492 or ceri@timeetc.com
Interviews with Penni in London available on request.
Media pack available at www.timeetc.co.uk/media
Time etc Ltd, 10 Sovereign Court, 8 Graham Street, Birmingham, B1 3JR / t: 0844 561 0492/ w: www.timeetc.co.uk
About Time etc
Time etc is a thriving Virtual PA company that provides remote assistance to busy entrepreneurs, business owners and directors.
The idea is simple: we do the tasks that business owners don't have time for, so that they can get on with running their business effectively. Since 2007 our Virtual PAs have saved clients more than 43,000 hours – or 6,000 working days!