Warren, NJ, 6 March, 2018 - G&L Scientific Inc, a leading provider of Clinical Research and Regulatory Affairs consulting to the healthcare industry, is delighted to announce the appointment of Jessica Kokosinski as Vice President, Regulatory Affairs.
Jessica has successfully set up and led numerous long-term, large-scale regulatory engagements and teams across the entire product lifecycle, from clinical development to new product filings and post-approval activities for pharmaceutical, biologics and consumer health products. Her collaborative and progressive approach promises to accelerate G&L's growth in the regulatory arena.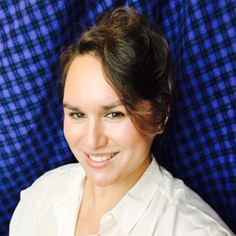 Jessica Kokosinski, G&L Scientific Vice President, Regulatory Affairs
During her ~20 years in regulatory affairs, Jessica has gained a deep understanding of Regulatory Affairs in the EU, US and international markets. With a strong focus on client needs, coupled with regulatory-specific project management skills, Jessica is well-known in the industry for delivering projects to the highest standard.
"I am delighted and excited that Jessica is joining G&L Scientific. Having previously worked with her, I have no doubt that her progressive approach is perfectly suited to help drive our global regulatory affairs service, across both biologics and small molecules," said CEO of G&L Scientific, Stephen Loughrey.
Mr. Loughrey added, "The fact that G&L was able to attract and secure such a talented and well-respected individual speaks volumes for the reputation of our company for delivering world-class services."
Jessica will be based on the East Coast USA, in close proximity to G&L's office in Warren, New Jersey.
Connect with Jessica on LinkedIn: https://www.linkedin.com/in/jessica-k-1020a75/
About G&L Scientific:
G&L Scientific provides consulting, staffing and support services for Clinical Research and Regulatory Affairs. With teams of experts based at offices in Europe and the US, as well as a pool of 2,500 consultants in over 100 countries, G&L has people at the right level and in the right location to support clients on a global basis.
For more information, contact:
Warren, NJ
hello.america@gandlscientific.com
tel: +1 800 975 6415
Marlow, UK
hello.marlow@gandlscientific.com
tel: +44 1628 400686
Dublin, Ireland
hello.dublin@gandlscientific.com
tel: +353 1 66 41 445
or visit http://www.gandlscientific.com