London, March 26th, 2019. G3 Comms, the business communications provider and network integrator, is pleased to announce it has secured a significant investment from private equity firm Apiary Capital. Under the terms of the deal, Apiary will acquire a majority stake in G3 Comms and provide additional follow-on funding to enable the company to accelerate its growth both organically and through acquisition.
G3 Comms provides communication and connectivity solutions to medium-sized, multi-site UK enterprises, often with international operations. It has expertise in both legacy telephony systems and more innovative cloud-based communication technology. G3 Comms specialises in supporting customers on their digital transformation journey to a complex hybrid communication estate, as well as running more steady state environments via a managed service offering. In addition, G3's core network infrastructure provides resilient global voice and data services to customers with business-critical connectivity requirements.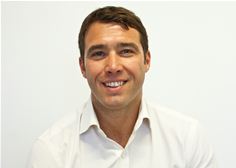 James Arnold-Roberts
Over the last two years, G3 Comms has invested heavily in its technical resource capability, particularly in unified communications, which has enabled the company to address the rapidly-growing demand for collaboration, communication and contact centre solutions. In addition, investment in G3 Comms' global network infrastructure, powered by a proprietary aggregation and routing platform, has expanded the company's global presence and capability and created new opportunities to support multi-national clients.
James Arnold-Roberts, G3 Comms CEO, comments on the deal:
"Thanks to the efforts of the exceptional G3 Comms team, the last few years have seen our revenues and profit grow year-on-year and we are now perfectly positioned to move forward with our long-term strategic plan. Apiary's experience and supporting investment will be instrumental in fulfilling that plan."
"We've worked hard to achieve solid partnerships with technology leaders that include Avaya, Microsoft, Genesys, Tata Communications and Ribbon, to ensure our breadth of expertise can meet the increasingly diverse range of communications required by businesses today. At the same time, our core skills in systems integration, deployment and technical support will continue to provide us with a competitive advantage, particularly where there is a demand for the transition from complex, multi-vendor legacy communications to cloud services."
"Recent client wins with household names such as Volkswagen, and Thomas Cook bear testament to the power of our market proposition and we look forward to working with Apiary to build on these strong foundations."
Nicki Boyd, Partner at Apiary Capital, adds:
"G3 Comms has built a platform that is now extremely well-placed to exploit the increasing corporate demand for service providers that can manage the complexity of diverse communications systems. With strong consultancy skills and a comprehensive suite of technical services, G3 Comms is ideally positioned for growth. We are delighted to be backing James and the G3 Comms team."
About Apiary Capital
Apiary Capital is a UK private equity firm investing in the business and technology services sectors. The firm seeks to back platform companies in attractive market segments and supports management teams to accelerate growth through strategic acquisitions and investment. Apiary Capital closed its maiden fund at £200m in June 2018.
About G3 Comms
G3 Comms is a specialist integrator and expert advisor with over 30 years' experience and an award-winning team of engineers. Offering four key areas of expertise: Business integration, global network, 4D services to guide and optimise your solutions and global deployment & support. G3 Comms builds and deploys unified communications and contact centres for enterprises across many sectors to facilitate new ways of working. Partnering with 25 leading communications suppliers – including Microsoft, Genesys and Avaya and is the founder member of the Aura Alliance, providing a gateway to over 3,000 Avaya specialists in more than 120 countries. G3 Comms runs an aggregated Tier 1 global network to deliver unrivalled reach and quality of service across the globe, operating a state-of-the-art network operations centre that offers award-winning support, optimisation and proactive intelligence around the clock. Bringing together world-class technology, in-house software applications and combined with a global eco-system of leading vendors G3 Comms helps organisations to increase efficiencies and accelerate ROI.
Note to editors
For further editorial information, or to arrange a briefing with James Arnold-Roberts, please contact the G3 Comms press office:
Rachel Preston
PR
G3 Comms
07501 987734
Rachel.preston@g3comms.com
www.g3comms.com