Selects Confirmit Horizons platform to underpin all data collection activity
London, UK, Oslo, Norway and New York, NY, 10 October 2018: Gallup Iceland, the largest full-service Market Research agency in Iceland, has selected the Confirmit Horizons platform to support the majority of its data collection activities.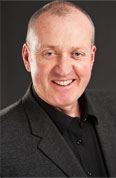 Tim Hannington
With a broad range of clients across multiple industries, Gallup Iceland needs to provide robust, scalable research programmes supported by fast, multi-channel feedback collection. It selected Confirmit Horizons to underpin these programmes after a review process of multiple solutions.
Vilborg Helga Harðardóttir, Chief of Operations at Gallup Iceland, explains: "The Confirmit Horizons platform was the most complete solution we saw, providing us with the opportunity to gather feedback from multiple channels – particularly through web, mobile and telephone surveys – and combine this easily in a single hub."
"The capabilities of the platform will allow us to streamline many of our processes and procedures which will save us considerable time. The fact that the technology is intuitive and easy to learn how to use has been an added bonus, and the training provided by the Confirmit team has enabled us to understand the breadth of what we can achieve."
Harðardóttir also states a key factor in its selection of Confirmit is the ability for team and shift managers to have better control over the interviewing process and to allocate resources more effectively. Confirmit Horizons provides customisable supervisory controls that improve the interviewing and data collection process, regardless of project size or scale.
"Our needs are driven by the ever-changing requirements of our clients. We felt it was critical to select a system that is constantly evolving to meet market demands, and we found this with Confirmit's agile development approach. Trends and technologies are moving all the time, and we needed a platform that would move with our business," says Harðardóttir.
Tim Hannington, Chief Revenue Officer at Confirmit says: "We're delighted to work with Gallup Iceland and we look forward to growing our relationship in line with their needs. The organisation is committed to delivering its clients with insights that provide the basis for successful decisions and we're pleased that our team and our solutions will help them to achieve this."
ends
About Gallup Iceland
Gallup Iceland is a full service, leading market research company in Iceland offering a wide range of market research solutions, both quantitative and qualitative. Gallup Iceland is a member of ESOMAR and received ISO 9001 certification in 2004. The company has over 25 years of experience in market research in Iceland and works both for local and international clients. It cooperates with leading international research firms and has access to a range of specific solutions.
About Confirmit
Confirmit is the world's leading SaaS vendor for multi-channel Customer Experience, Employee Engagement, and Market Research solutions. The company has offices in Oslo (headquarters), Grimstad, London, Moscow, New York, San Francisco, Sydney, Vancouver, and Yaroslavl. Confirmit's software is also distributed through partner resellers in Madrid, Milan, Salvador, and Tokyo.
Confirmit powers Global 5000 companies and Market Research agencies worldwide with a wide range of software products for feedback / data collection, panel management, data processing, analysis, and reporting. Customers include Aurora, British Standards Institution, Cross-Tab, Dow Chemical, GfK, GlaxoSmithKline, GMO Research, Nielsen, Research Now, RS Components, QRS, SSI, and Swisscom. Visit www.confirmit.com for more information.
Media Contact:
Melanie Oxford
Indigo River
mel@indigo-river.co.uk
M: +44 (0)7515 632065