ROBLOX protects gaming platform by adopting brand protection strategy
NetNames, the online brand protection specialist, has partnered with ROBLOX Corporation, the user-generated online gaming platform, to deliver a brand protection programme to proactively protect ROBLOX products from the threat of counterfeiting on a global scale.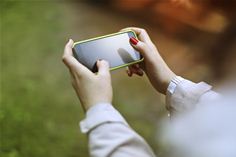 ROBLOX
ROBLOX has entered a contract with NetNames, which will see NetNames detect fraudulent websites imitating that of the brand and counterfeit listings of ROBLOX products on marketplace sites, whilst enforcing their removal from the internet. As part of the brand protection programme, NetNames will also monitor for infringements on ROBLOX's games across social media sites and mobile apps.
With over 15 million games created by its users, ROBLOX is the largest gaming site in the world. Powered by a growing community of over 300,000 developers who create a variety of 3D games, it allows users to experience virtual and augmented reality through applications available across iOS, Android and Kindle Fire devices.
Having developed its own virtual currency, Robux, the online gaming platform represents a digital economy which offers aspiring game developers the opportunity to monetise their creations. The partnership will not only safeguard against infringements on the brand's trademark, which could be damaging to ROBLOX's reputation, it will also protect the profits of its community of developers.
David Baszucki, chief executive of ROBLOX, said:
"The partnership with NetNames forms part of a strategic move to protect the ROBLOX brand, and highlights our zero tolerance to counterfeiting. With a growing number of over 4.7 million players globally, we have a responsibility to protect our loyal customer base from the threat of counterfeiting. With NetNames' technology and expertise behind us, we have the tools required to action against this global problem."
Stuart Fuller, Director of Commercial Operations at NetNames, said:
"Digital has infiltrated every aspect of our daily lives from work to play, and ROBLOX represents a highly successful company capitalising on this demand. Alongside the opportunities however, the surging tide of global online trade carries fraudsters with it. Counterfeiters are using digital platforms from unpoliced online marketplaces to fraudulent mobile apps to further their reach, profitability and anonymity.
"The need for brands to monitor and take action against counterfeiting online to ensure that revenue is filtered into the legitimate channels has never been more important. We are delighted that ROBLOX is one of the latest brands to enlist our services to protect its products and community of gamers as it grows its offering and followers across the world. "
…ends…
About NetNames
NetNames is part of Corporation Service Company® (CSC®) - a privately-held company headquartered in Wilmington, Delaware, USA. CSC is the leading and most respected global provider of corporate domain management and online brand protection services. Through its industry leading brand protection, domain name management, online security, anti-piracy and acquisitions services, the company is responsible for keeping organizations and brands one step ahead of online threats across the globe. The company has offices across four continents allowing it to deliver global solutions and online brand strategies with localized support and execution. NetNames can be found at www.netnames.com and on Twitter @NetNamesDomains and CSC at www.cscglobal.com and on Twitter @CSCGlobal.
Contact details
Karen Clark
Account Manager
Rostrum
e: K.clark@rostrum.agency
t: +44 (0)207 440 8675