Seven-year ICT services contract spans 23 countries and 10,000 staff
London, UK – 11th February 2019 – Global ICT services provider Getronics has won a major seven-year contract with savoury snack leader Intersnack, the holding company behind more than 20 well-known brands, including Hula Hoops, funny-frisch, Chio, McCoys, POM-BÄR, KP nuts, Estrella, Vico, and ültje.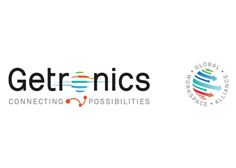 Getronics logo
Getronics will deliver and manage end-to-end global IT infrastructure, including Service Integration & Management (SIAM), end-user computing services, networking, hardware and software, security and service desk. This infrastructure will provide the essential foundation on which Infor, Intersnack's chosen provider to deliver their ERP cloud applications migration project, will provide a business process solution.
Intersnack has grown both organically as well as through several acquisitions, bringing a variety of economies of scale to local, country-based businesses. Each acquisition includes additional IT infrastructure and services, which has led Intersnack to the point at which a single platform and environment is now required, onto which it can migrate all existing and build future systems. This will ensure that the economies of scale Intersnack brings following an acquisition can extend quickly and seamlessly to day-to-day IT and business process applications.
Henrik Bauwens, Chief Executive Officer of Intersnack, said: "While centralising our IT operations is a vital step in our growth strategy, within the last nine months we have taken decisions that hand over the majority of responsibility for our country-based IT to a small group of global partners. Outsourcing our infrastructure to this degree is a very clear expression of our confidence in Getronics' capability to deliver and manage the foundations, platform and infrastructure we need, on a global scale, so we can continue to grow Intersnack's brand portfolio and overall business even more successfully."
"We are very mindful of the magnitude of Intersnack's decision to outsource," said Nana Baffour, chairman and Group CEO of Getronics. "We accept our responsibilities gladly and look forward to working alongside both Intersnack and Infor to deliver exactly the ICT services needed, in a programme that is genuinely worldwide in scale. For Getronics, this is concrete evidence of our ability to understand the complex needs of global companies with highly specific local requirements, to advise them, and then to deliver the right solutions for them. It shows we are progressing daily towards our goal of being the world's preferred partner for business transformation."
Getronics' contract with Germany-headquartered Intersnack covers 23 countries, including 20 European countries* as well as India, Vietnam and Singapore. The precise financial value of the contract is confidential.
Intersnack is a German-based snack food company that annually produces more than 500,000 tonnes of snacks, including potato chips, nuts, baked products and specialty snacks. The company is privately owned and has in excess of 9,000 employees in Europe. Its annual turnover is €2,7 billion.
* Austria, Switzerland, Romania, Slovenia, Slovakia, Lithuania, Croatia, Bulgaria, Czech Republic, Hungary, Germany, Ireland, France, Finland, Netherlands, Norway, Poland, Sweden, Denmark, UK.
[ends]
About Getronics
Getronics is a global information and communications technology service provider with an extensive history that extends over 130 years and is owned by Bottega InvestCo S.à r.l.
Our vision is to become the preferred partner in business transformation using technology and exceptional people, with a unique focus on happy clients by enabling happy employees. With nearly 9,000 employees in 23 countries across Europe, Asia Pacific, North and Latin America, Getronics' Transformation portfolio brings a strong capability and expertise around Managed Workspace, Applications, Industry Specific Software Solutions, Multi-Cloud Management, Unified Communications and Security Services to provide a proactive, end-to-end portfolio to enable the digital user – business or consumer, in both public and private sector.
Getronics is the leading member in the Global Workspace Alliance, a unique model that provides customers with consistent IT services across 185 countries, with one single point of contact and billing entity. The GWA manages 10m workspace assets globally.
Press contacts:
Rose Ross
Omarketing for Getronics UK & Ireland
T: +44 (0)20 8255 5225
Email: rose@omarketing.com
Gilberto Caparica Neto
Getronics
Tel: +34 67 629 4104
Email: gilberto.caparica@getronics.com