SINT-NIKLAAS, Belgium, 5 March 2012 Newtec announced today that Giuliano Berretta, the former CEO of Eutelsat, has been appointed as an external member of its Strategic Committee. The Strategic Committee advises and assists the Newtec Board of Directors with company policy and strategy.
Mr Berretta brings significant industry experience with him and will be instrumental in assisting Newtec's continued international expansion as well as strengthening the skill set of the Strategic Committee. Mr Berretta has been central to the design of many of Europe's pioneering communications satellite programmes, including Eutelsat's Ka-Sat satellite; the largest Ka-band spot-beam satellite covering Europe.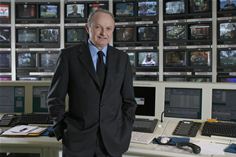 Image of Giuliano Berretta
Serge Van Herck, CEO and Chairman of Newtec, said: "We are extremely fortunate to have Giuliano joining us. He has exceptional industry experience and knowledge and is set to be a real source of strength for us. Many technologically ambitious plans are already underway and having Mr Berretta on board goes a long way towards ensuring our continued success."
Mr Berretta is the third external member of the Strategic Committee, with Brigitte Boone, formerly the CEO of the Merchant Banking division of Fortis Bank, and Martin De Prycker, the former CEO of Barco, joining in 2010 and 2009 respectively.
"I have followed Newtec's successes over the course of many years and have always found it to be an exciting company. It is encouraging to see it pushing not only itself, but also the wider satellite industry forward, driving innovation and ensuring a thriving sector. I look forward to helping it steer a successful path," said Mr Berretta.
Mr Berretta is currently Honorary Chairman of Eutelsat Communication and Eutelsat S.A., Chairman of Eutelsat Italia and Chairman Emeritus of ESOA. He holds a degree in Electronic Engineering from the University of Padua (Italy), an honorary Doctorate in Management Engineering from the University of Bologna (Italy) and an honorary Professorship from the University Ricardo Palma of Lima (Peru).
- ENDS -
Your Contact
Newtec Cy
Kerstin Roost
Public Relations Director
Tel: +49.30.43095-562
E-mail: Kerstin.Roost@newtec.eu
About Newtec
Newtec (www.newtec.eu) is a global industry leader, shaping the future of satellite communications. Offering state-of-the-art products and scalable, integrated solutions for broadcast, broadband access and backbone and trunking applications, Newtec helps customers achieve greater efficiency, increase performance and expand market reach.
With its passionate commitment to R&D and its strong relationship with the European Space Agency (ESA), Newtec remains in the forefront of technological development, continuing the pioneering contributions that have led to industry standards including DVB, DVB-S2, DVB RCS and iSatTV Cenelec pr EN50478.
Newtec's worldwide customer base includes the industry's most prestigious broadcasters, satellite operators, telcos, systems houses and broadcasting unions. Established in 1985 and headquartered in Belgium, Newtec has regional offices as well as additional R&D centres located in Stamford, Conn. (U.S.), Singapore (Singapore), Beijing (China), Dubai (UAE), São Paulo (Brazil), Berlin (Germany) and France.